Integration. Scalability. Versatility.
HIL604
Our HIL604 real-time simulator sets the industry standard for controls testing, validation, pre-certification, and optimization for power electronics systems, motor drives, and grid modernization applications.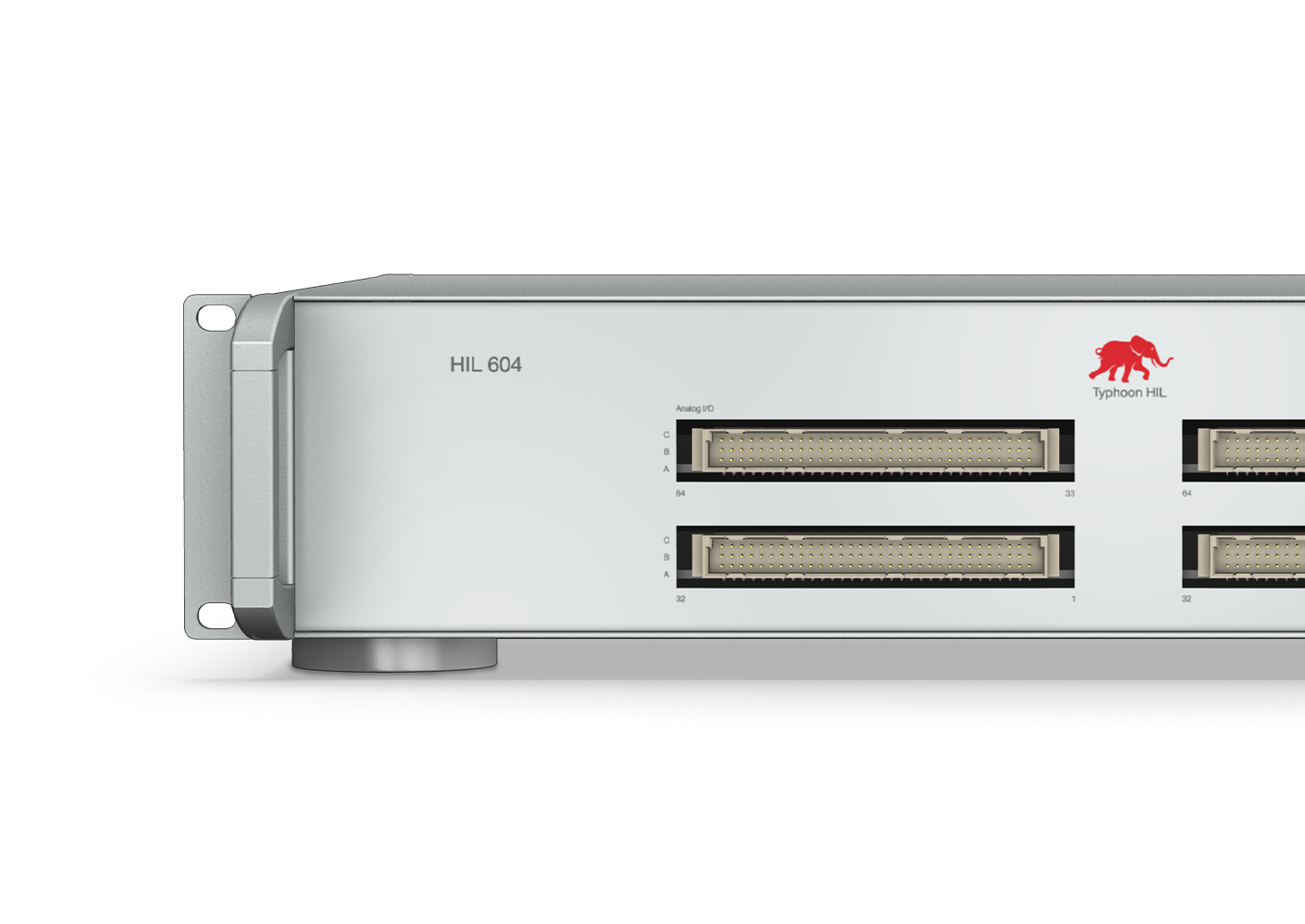 Discover Simplicity with a Unified Experience.
The HIL604 is the ideal fit if you are looking for a seamless scalability, which can support up to 16 HIL units operating as one unified HIL system. Multi-unit HIL604 testbeds can simulate large systems with more than a hundred power electronics converters, displaying its unrivaled performance thus empowering you to stay ahead of your competition. 
Whether you are testing a single power electronics converter control or multiple converter system, the HIL604 provides an integrated environment that is as easy-to-use. Compiling a model, interacting with real-time simulation in runtime, automating tests, and is convenient for even first-time HIL users.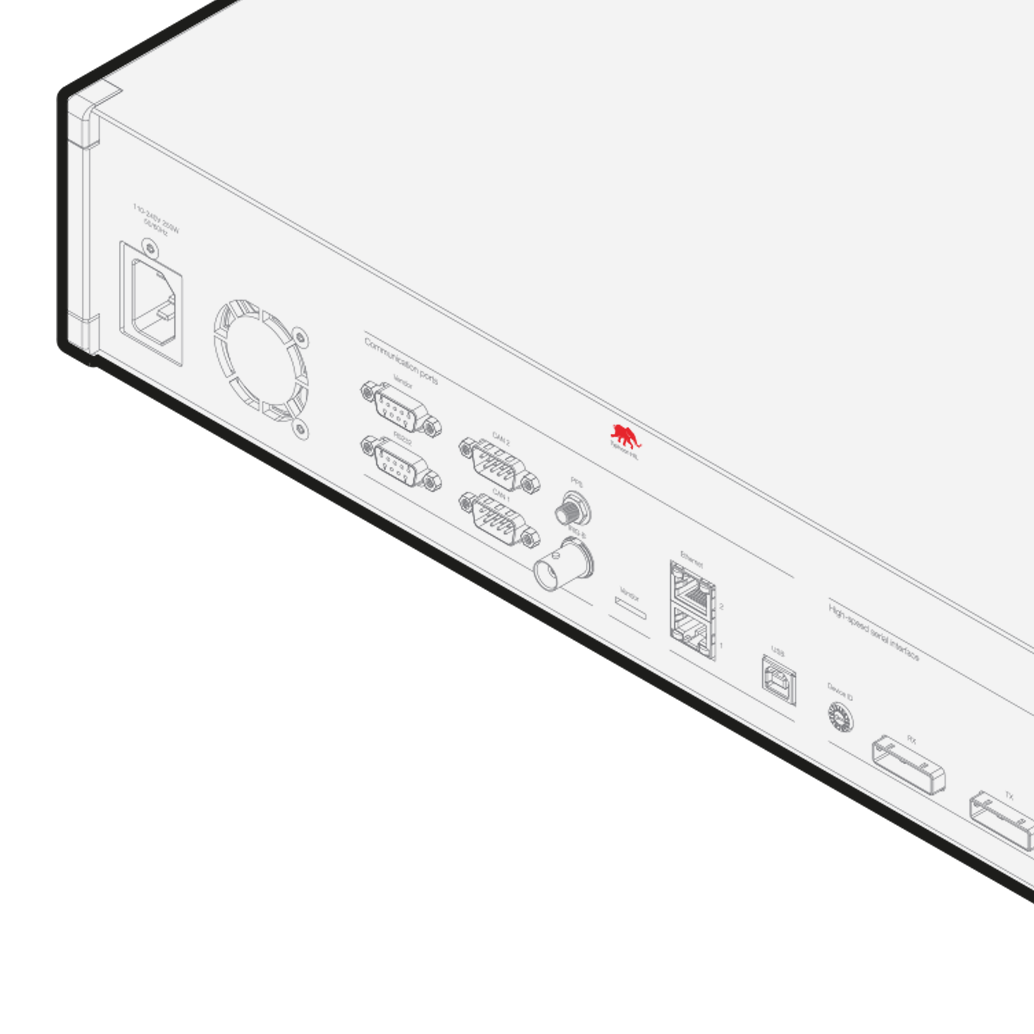 Our HIL604 device provides you with the ability to:
Unleash the 8-core processor HIL for real-time emulation of up to 8 converters.
Emulate your power stage with down to 50ns simulation time step (typically 500ns).
Interface your controller via 64 analog outputs, 32 analog inputs, 64 digital inputs, and 64 digital outputs.
Sample digital inputs with 7 ns sampling resolution
Quickly find problems and debug your controller with new Scope/Capture Function
Dive into your signals with 1 Megapoint capture record length for all 64 channels.
Build converter models using our extensive library of power electronics components and prepackaged examples.
Automate testing with Python scripts for the most comprehensive control software testing.
Connect to the host PC via Ethernet or USB2.0.
| HIL604 Technical details | |
| --- | --- |
| Processor | Up to 6 core |
| Channels | 64 x Analog outputs (AO); 64 x Digital outputs (DO); 64 x Digital inputs (DI); 32 x Analog inputs (AI) |
| Resolution | 16 bit ADC |
| Connectivity | Analog I/O (1 x DIN 41612, type C, 96 pin male connector); Digital I/O (1 x DIN 41612, type C, 96 pin male connector); USB 2.0 (1 x B-type connector); Ethernet (2 x 10/100/1000 Mbps RJ45 connector); CAN (2 x DB9 plug); RS232 (1 x DB9 receptacle); High speed serial link (2 x PCIe 4x connector, 8 lane, 5 GHz) |
| Housing | 2U 19" rack-mountable unit, up to 10 kg |
| Software | Typhoon HIL Control Center (THCC) |
Improved test coverage
By simulating in the HIL testbed the operating points that cannot be tested in high-power operating conditions, we were able to improve test coverage significantly and reduce testing time over up to 60%.