Speed. Power. Flexibility.
HIL606
Our flagship product, HIL606, is the industry top of the line built to solve the most demanding power electronics and grid modernization needs with ultra-high fidelity and expansive connectivity ports.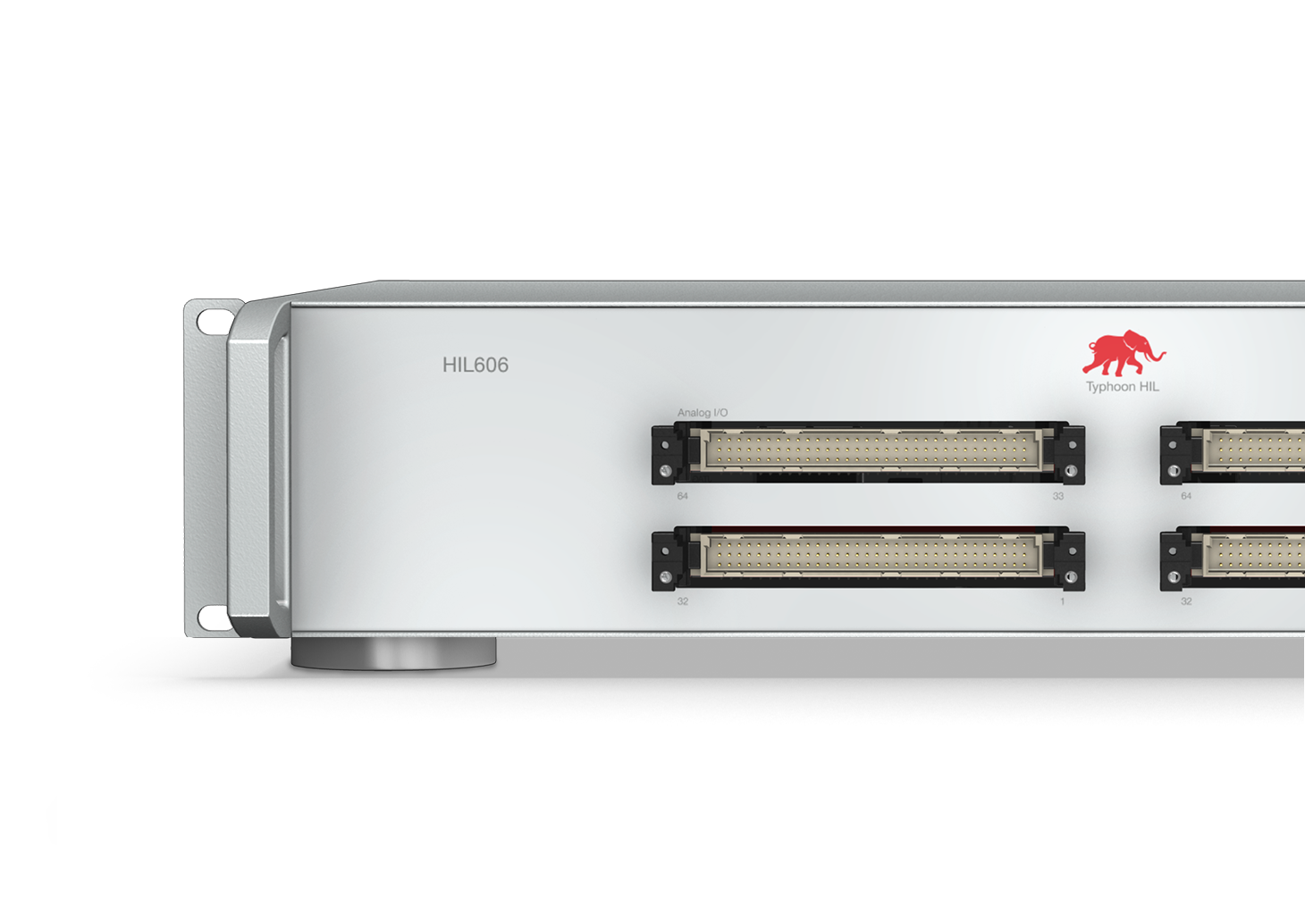 Transform your testing process
The combination of the speed of our 4th generation real-time processor, with the power of our 6-series devices, there is no product on the market with this level of accuracy, speed, and raw simulation power. Answering the industry needs for both speed and flexibility, it has never been so easy to run complex high-fidelity models at the highest time resolutions with ample device interfaces.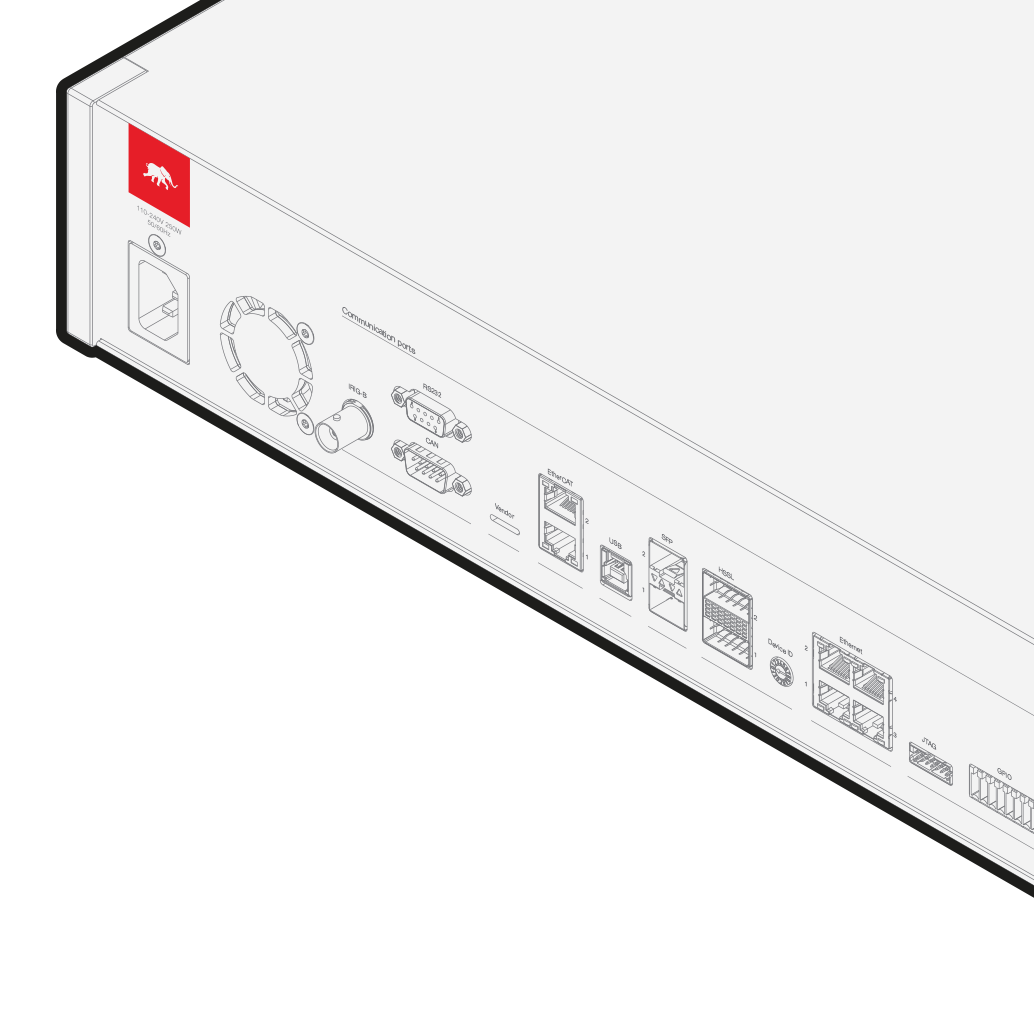 Our HIL606 device enables:
Down to 25ns real-time simulation time-step (typically 250 ns)
Down to 200ns analog output update rate
Interface your controller via 64 analog outputs, 32 analog inputs, 64 digital inputs, and 64 digital outputs.
A 3.5ns Gate Drive Signal (GDS) oversampling on all digital inputs
Up to 10 processing cores.
Real-time emulation of non-linear machines with spatial harmonics.
Real-time emulation of semiconductor switches power losses.
The most accurate Dual-Active Bridge (DAB) and resonant DC/DC converter models.
JMAG-RT FEM electric machine model import.
HIL connectivity includes: USB3.0, 4x Ethernet, 2x EtherCat, 2x CAN FD, 2x QSFP, General Purpose IO (GPIO) and more.
Upgrading to a HIL606
Current HIL Users
Power smarter innovation by upgrading to our HIL606 device. Our HIL's hardware design allows for plug-and-play using your existing interface boards and pin to pin compatibility. On the modeling side, the HIL606 can run any model developed for any device with no additional modifications whatsoever.
Mitigate your risk and remove your technological barriers so your teams can focus on reinventing the future of intelligent energy.
| HIL606 Technical details | |
| --- | --- |
| Processor | ZU9EG Zynq UltraScale+ MPSoC; up to 8 processing cores |
| Channels | 32 x Analog inputs (AI); 64 x Analog outputs (AO); 64 x Digital inputs (DI); 64 x Digital outputs (DO) |
| GDS Oversampling resolution | 3.5ns |
| Resolution | 16 bit |
| Analog IO voltage range | ± 10 V |
| Built-in scope | Yes |
| Machine models support | Basic; Advanced |
| Connectivity | Ethernet; EtherCAT; CAN; FDCAN; RS232; GPIO; HSSL; JTAG; USB 3.0; SFP; QSFP; IRIG-B |
| Compatibility | HIL DSP Interface; HIL Breakout board; HIL dS Interfaces; HIL uGrid DSP Interface; HIL Connect |
| Software | Typhoon HIL Control Center (THCC) |
Jul 30, 2021
HIL606 – The perfect balance of speed, power and flexibility.
Now you have the speed you love from our latest 4th generation devices together with the power of our 6-series, 8-core processors, balanced with the flexibility you require to connect to the devices you need.