HIL Connect
To fully test, verify, and certify your power electronics controller in the Hardware-in-the-Loop (HIL) configuration, it is crucial that the controller under test mimics your converter hardware in real-time. For the controller to "believe" that it is imitating a real setup, all current, voltage, and optical I/O interfaces, must behave like real power stage signals.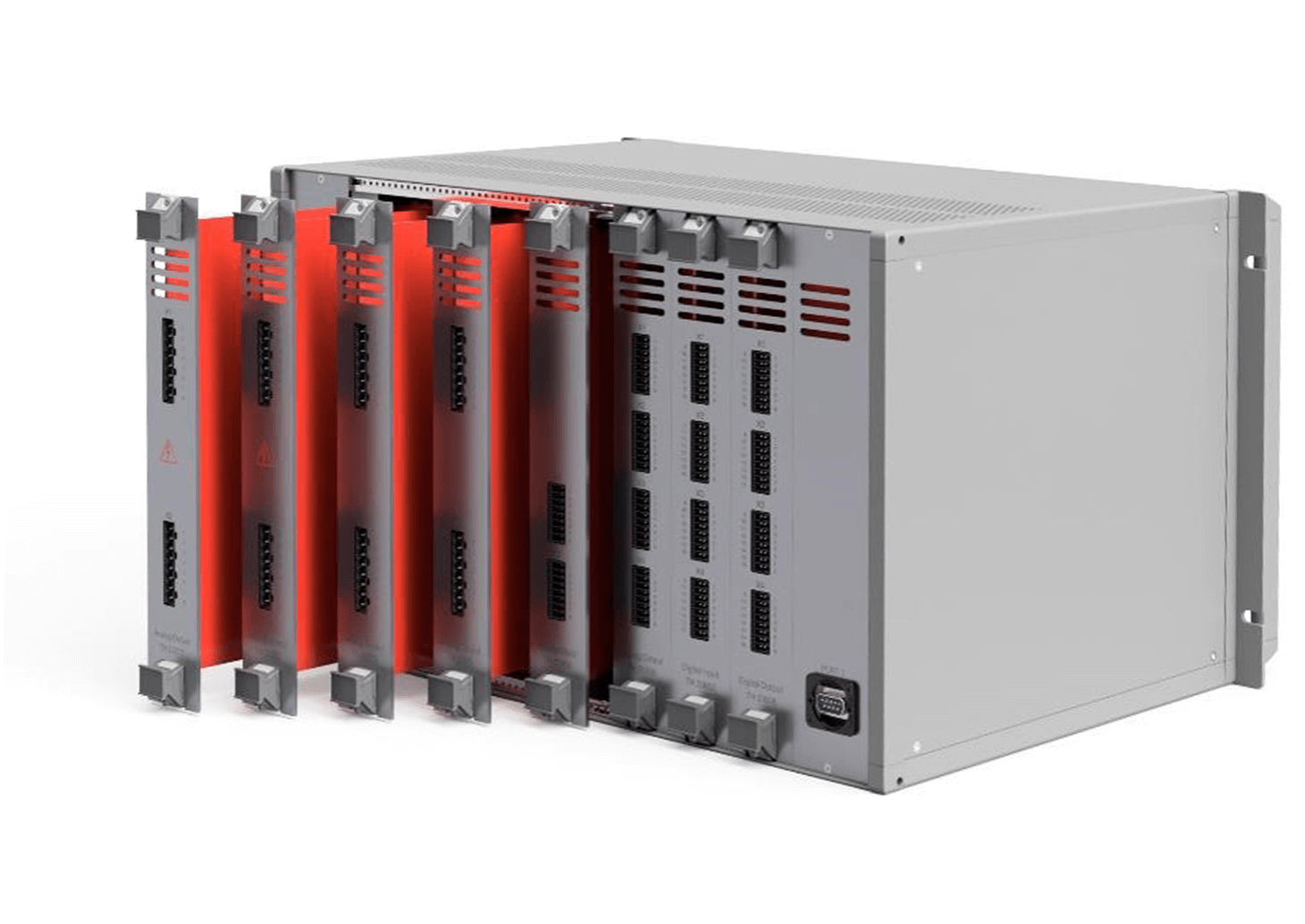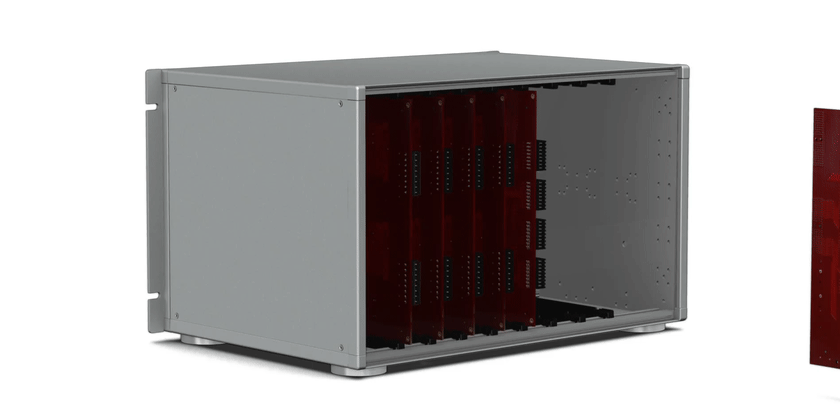 True Plug and Play Interface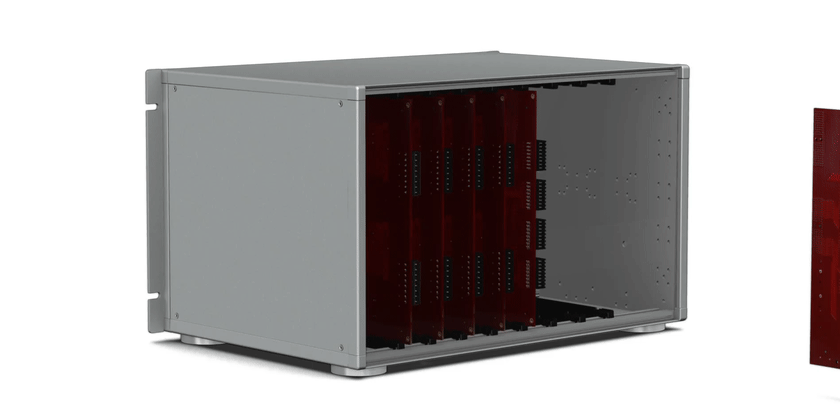 With Typhoon HIL Connect, our engineers have applied their many years of experience in power electronics to the HIL Connect Interface system to support all major connector types, from terminal blocks to Broadcast Networking Control Systems (BNCs). Because of this, your device controller can work as if it is operating a real plant in a virtual domain. By interacting with LEM sensors, relays, switches, and every kind of sensor you can think of you can connect your controller to the HIL simulator using the same cables you would use in the real world for seamless integration.
Features and Benefits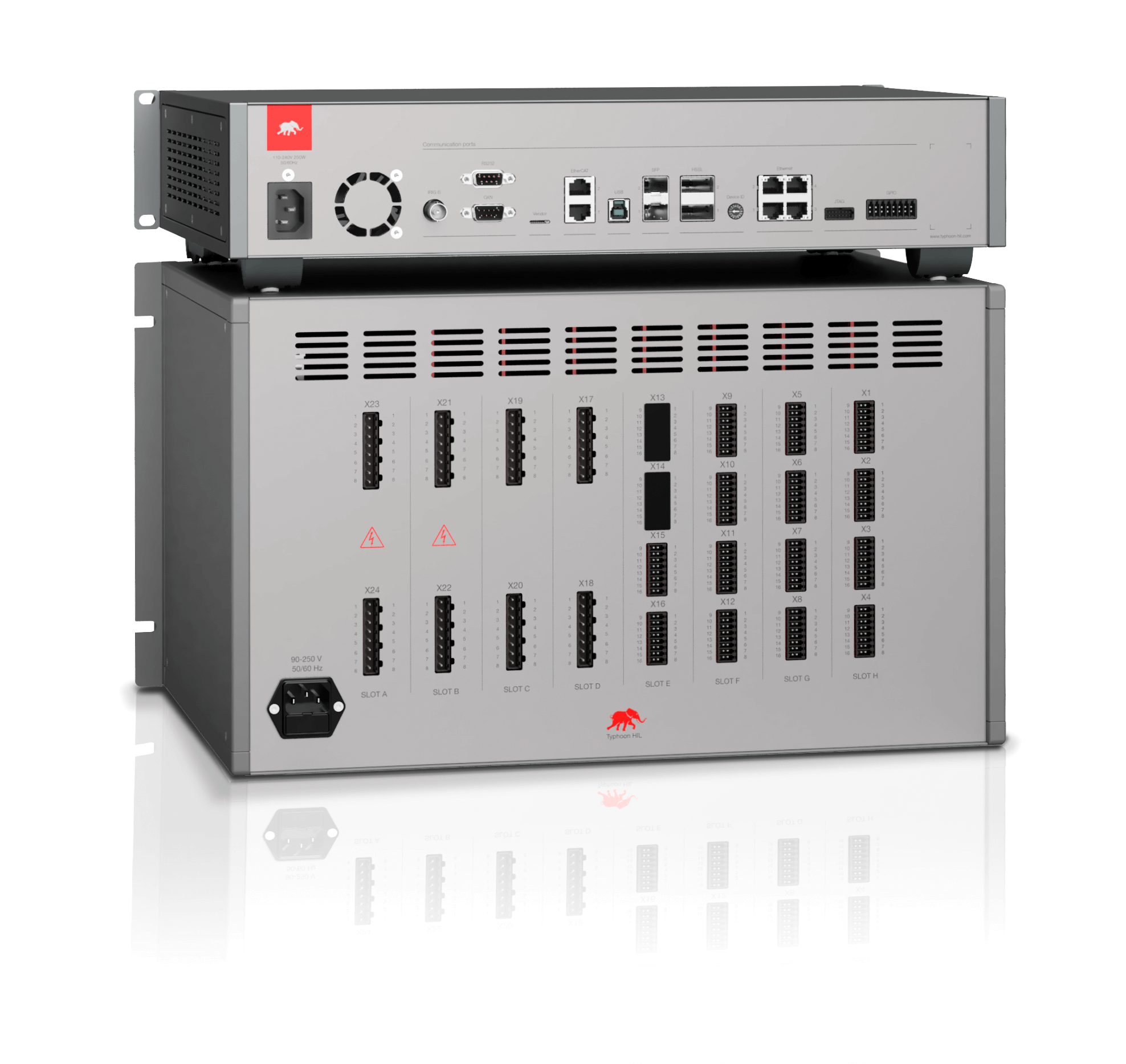 Our HIL Connect is a best-in-class device as it helps you:
Connect your controller directly to the HIL simulator
Measurement subsystem emulation
Observe analog and/or digital inputs and configuration
With ample user-replacement cards (8) slots
Support CAN family of cards:​ CAN DO Card (32 x relay outputs)​, CAN AO Card (32 x 16-bit analog outputs)​, CAN Fault Insertion Card (6 channels)​, CAN Resistor Emulator (4 channels)
Our HIL Connect has a 1-week lead time and ships from stock to make our ordering process seamless. We have also created a configuration, that covers all your needs for interfacing any kind of controllers, protection relays, or diesel gensets to cover all your grid modernization, BMS and e-Mobility use-cases.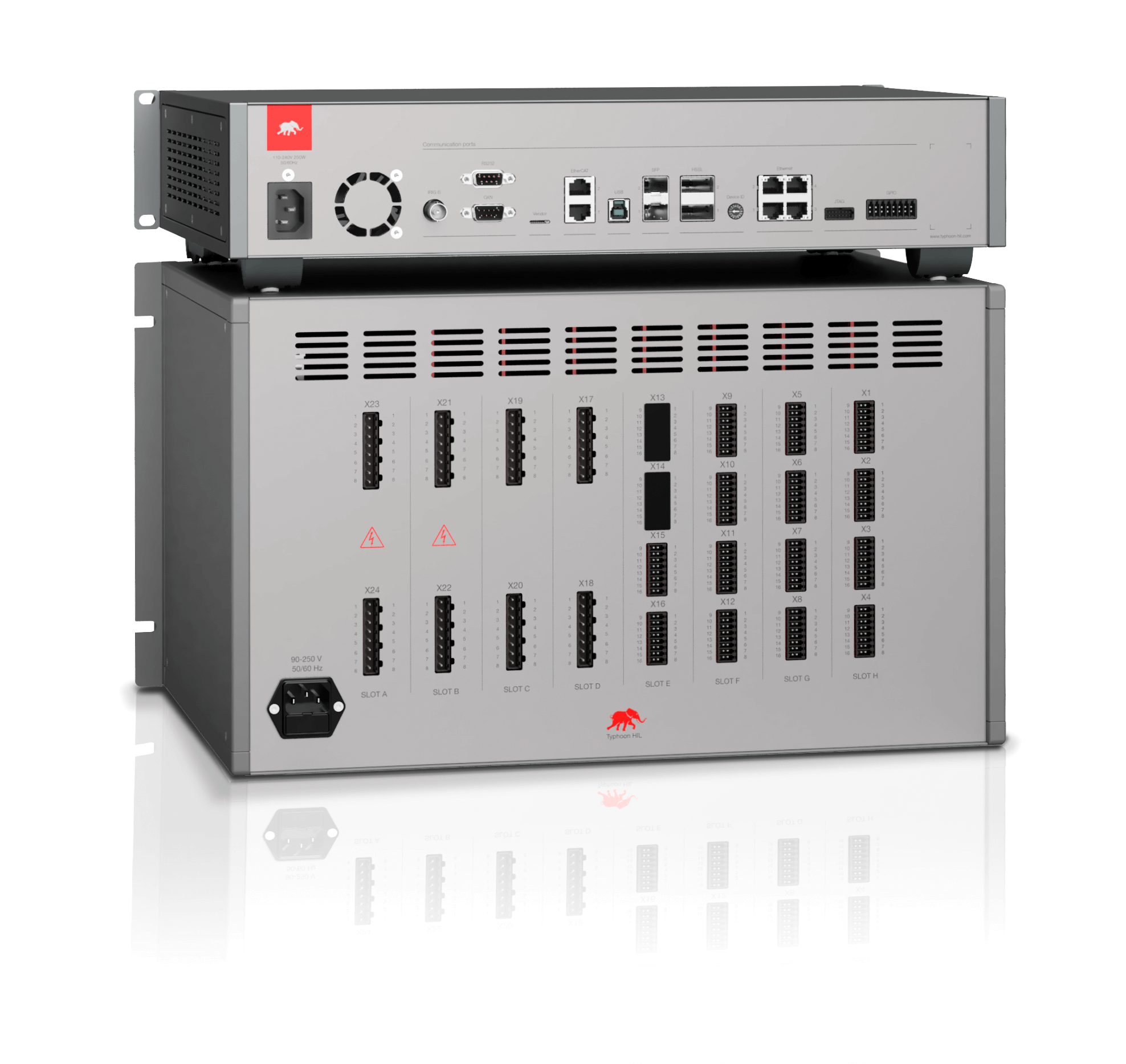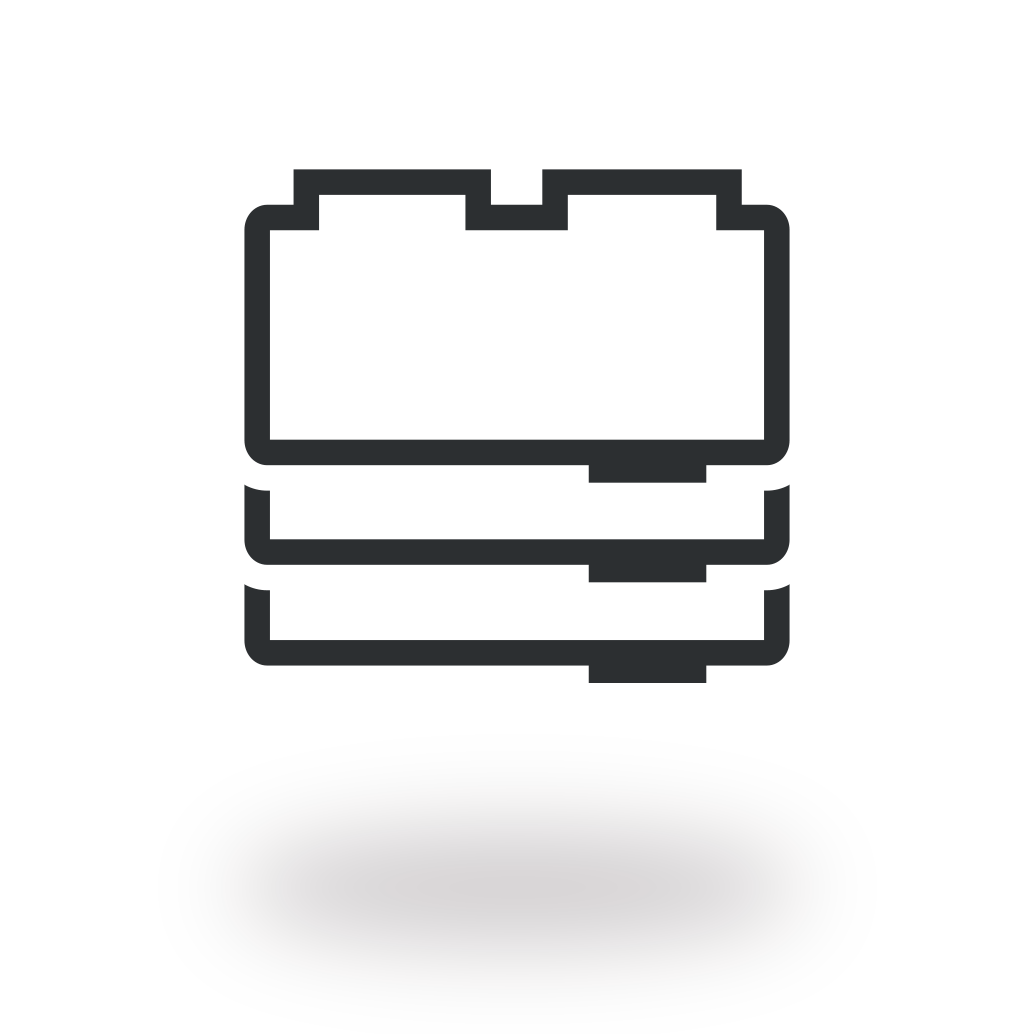 Our standard card portfolio includes cards which are commonly used in the Power Electronics, EV, and BMS test industries. To support the 1-week lead time, we keep all standard cards in stock and ready to ship. 
| Card name | Channels | Description |
| --- | --- | --- |
| High Voltage Output Card | 8 | Analog output: 130V RMS low power |
| Current Output Card | 8 | Analog output: 2A RMS |
| Analog Output Card | 32 | Analog output: ±10 V or ±20 mA |
| Analog Input Card | 16 | Analog put: ±10 V or ±20 mA |
| Digital Output Card | 32 | Digital output: 5V, 15V, or 24 V |
| Digital Input Card | 32 | Digital input: 3.3 V to 24 V logic high |
| Fiber Optic Input Card | 16 | Fiber input: 50Mbd 1mm POF |
| Fiber Optic Output Card | 16 | Fiber output: 50Mbd 1mm POF |
| CAN Resistor Emulator Card | 8 | Resistance emulator: CAN controllable, 0 to 655.5 kΩ |
| CAN Relay DO Card | 32 | Relay card: CAN controllable, 5A rating |
Provide you specification, we handle the rest.
Custom HIL Connect
Typhoon HIL offers a service to design and produce a fully Custom HIL Connect, per your specification. Our team of experts works with your engineers to specify all electrical, mechanical, and modeling customization tasks for your new HIL Connect system. We then implement a series of IO tests to ensure the performance of the interface system. After extensive testing, your Custom HIL Connect is delivered to your site, and with the assistance from our specialists, the on-site commissioning is performed.
A custom interface for your needs
For the PANDA EU Funded project, the HIL Connect was optimized for the automotive industry and interconnection with other automotive testing solutions.
Typhoon HIL testbeds were used to emulate the full electric vehicle model in real-time and confirm that the battery system performed within the required specifications.