HIL Academy is an on-demand educational program offered by Typhoon HIL aimed at providing training and resources to individuals and organizations interested in Hardware-in-the-Loop (HIL) testing and simulation. It was founded with the idea to build a unique playground where the digital power community can come together to openly share, collaborate, enhance their knowledge, skills, and expertise in HIL technology, power electronics, and related fields. 
Our platform offers a repository of online learning resources through self-paced learning opportunities, letting you explore specific topics and enhance your understanding of HIL technology and its applications. The courses are designed to cater to different levels of expertise, from beginners to advanced users, and are delivered by experienced instructors and domain experts. Participants can also interact with instructors, ask questions, seek guidance, and engage in discussions with fellow HIL users as they build knowledge supporting the transition to a better tomorrow.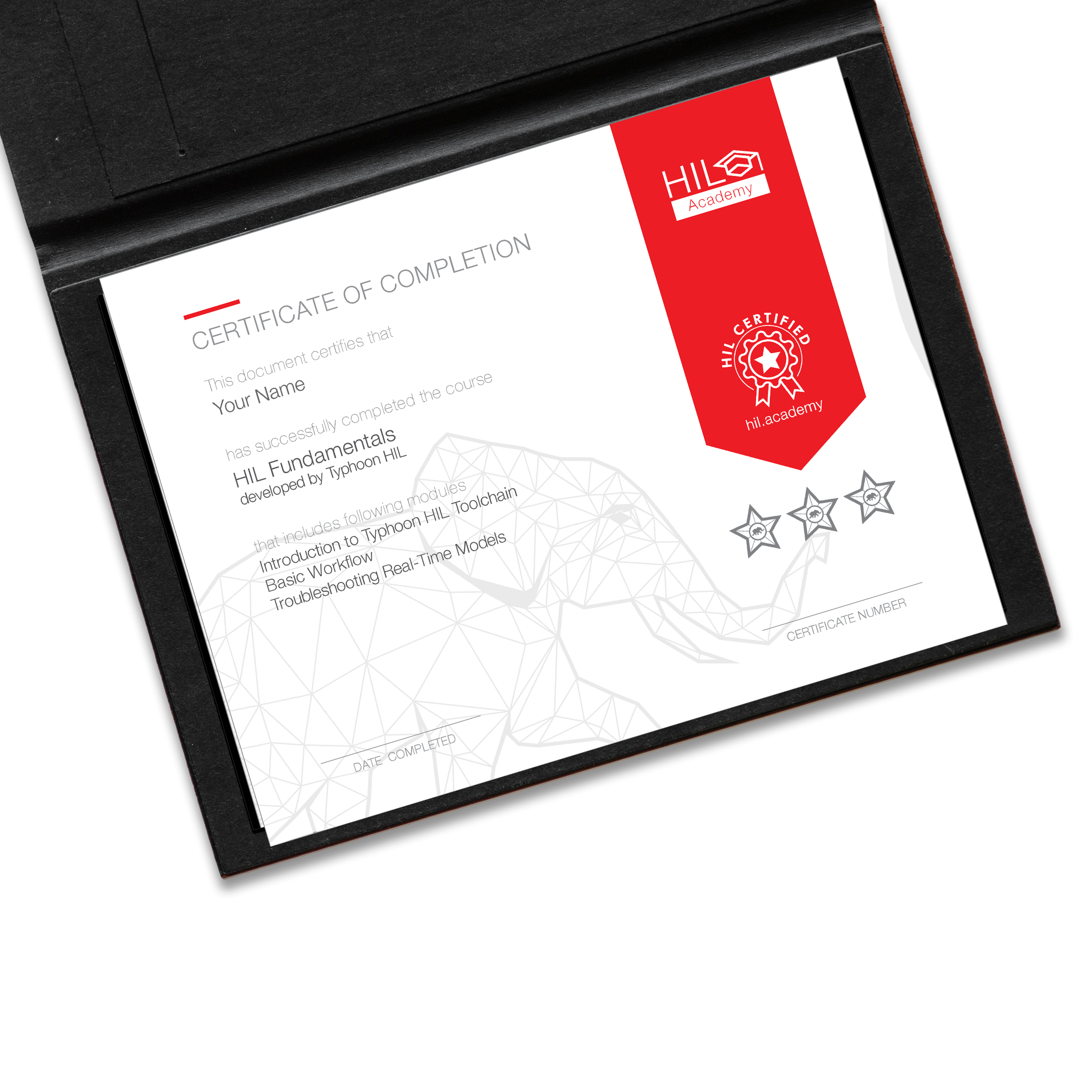 Validate your HIL proficiency and knowledge.
HIL Specialization Certification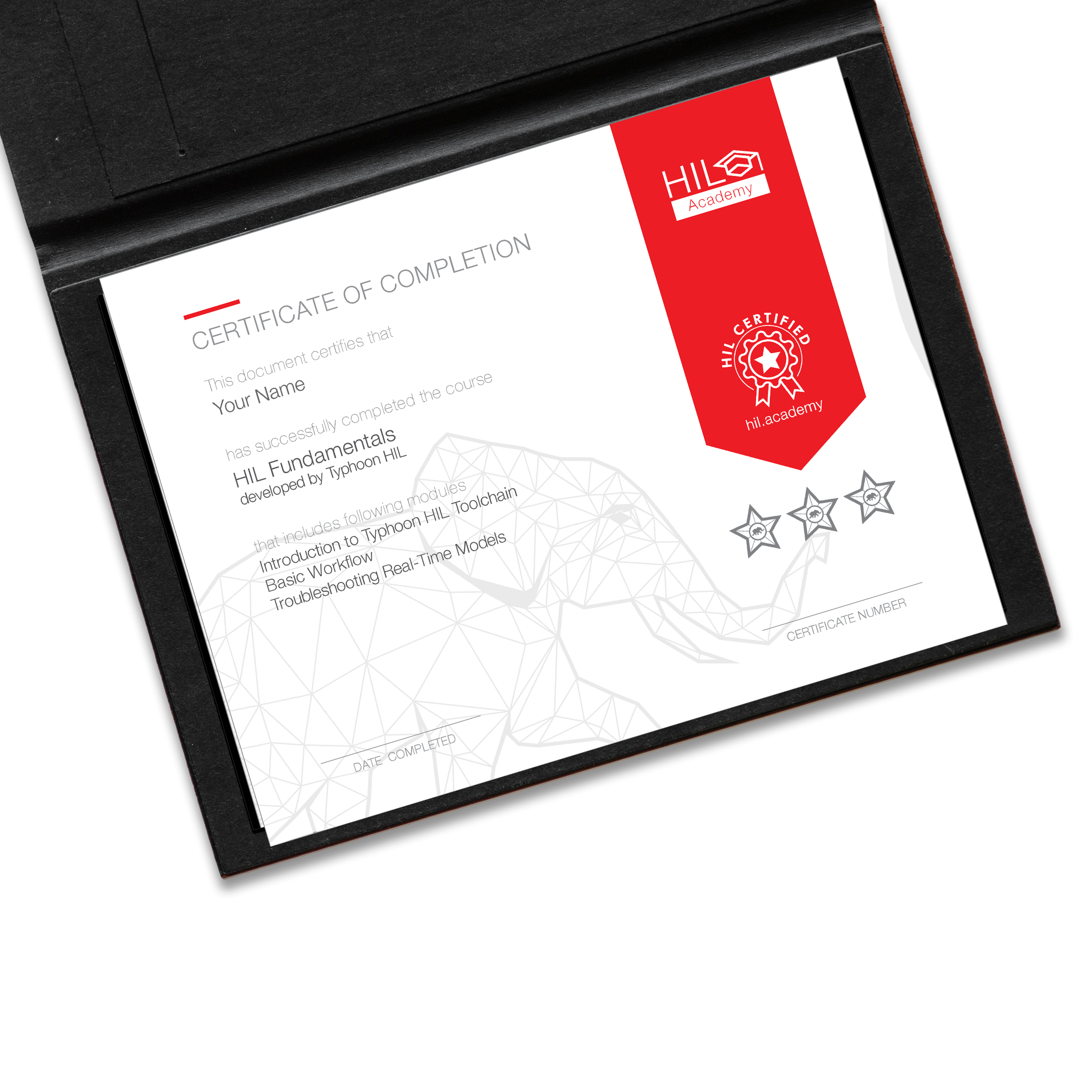 Demonstrate your practical skills and expertise by completing our five-course HIL Specialist 2.0 certification series. Designed to develop your knowledge of the Typhoon HIL toolchain, this program accelerates the process in adopting HIL technology as a new customer, expert user, or community learner. Confidently and successfully execute your own Hardware-in-the-Loop (HIL) projects and leverage your competitive advantage.
Join our group of passionate instructors
Contribute to HIL Academy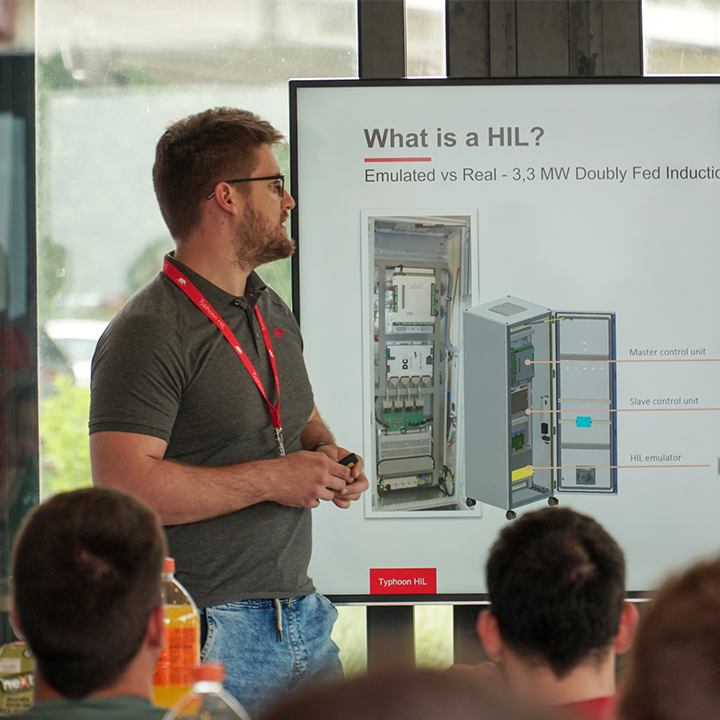 Facilitate knowledge exchange, collaboration, and networking by conducting courses on specific topics related to HIL testing and simulation, industry applications, emerging trends or best practices in the field of digitalization of power electronics and electrification of transport.
Apply to join our passionate instructors, share your knowledge, and take part in transitioning our planet to a sustainable energy future.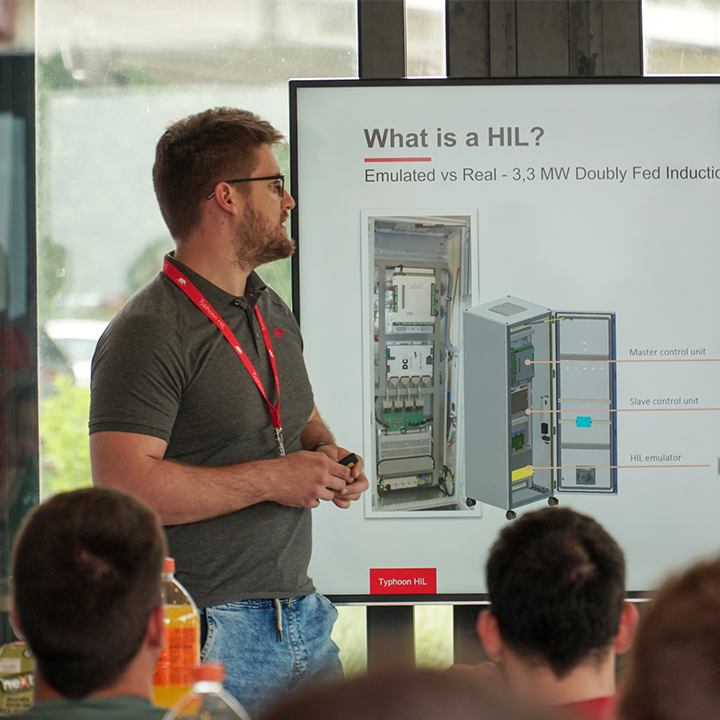 Oct 10, 2023
Power System Stability Research with HIL | UniTS
Prof. Daniele Bosich is an Assistant Professor at the Digital Energy Transformation & Electrification Facility (D-ETEF) of the University of Trieste (UniTS), actively involved in the program development and teaching activities within the MSc Degree Program in Energy and Digital Systems (IEUTS). His main topic of research is the stability of the DC system, primarily in marine applications, and his research experiences include virtual prototyping and digital twin technology.