HIL Infineon Interface Cards
Typhoon's HIL Infineon Technologies TriBoard Interface Card was specifically designed to enable a seamless Plug and Play interface between AURIX™ TC3xx and TC4xx evaluation boards from Infineon and any of the HIL4 and HIL6 series real-time simulation devices. The TriBoard Interface Card directly pluggs into a single row of DIN41612 connectors, found on any of our HIL devices.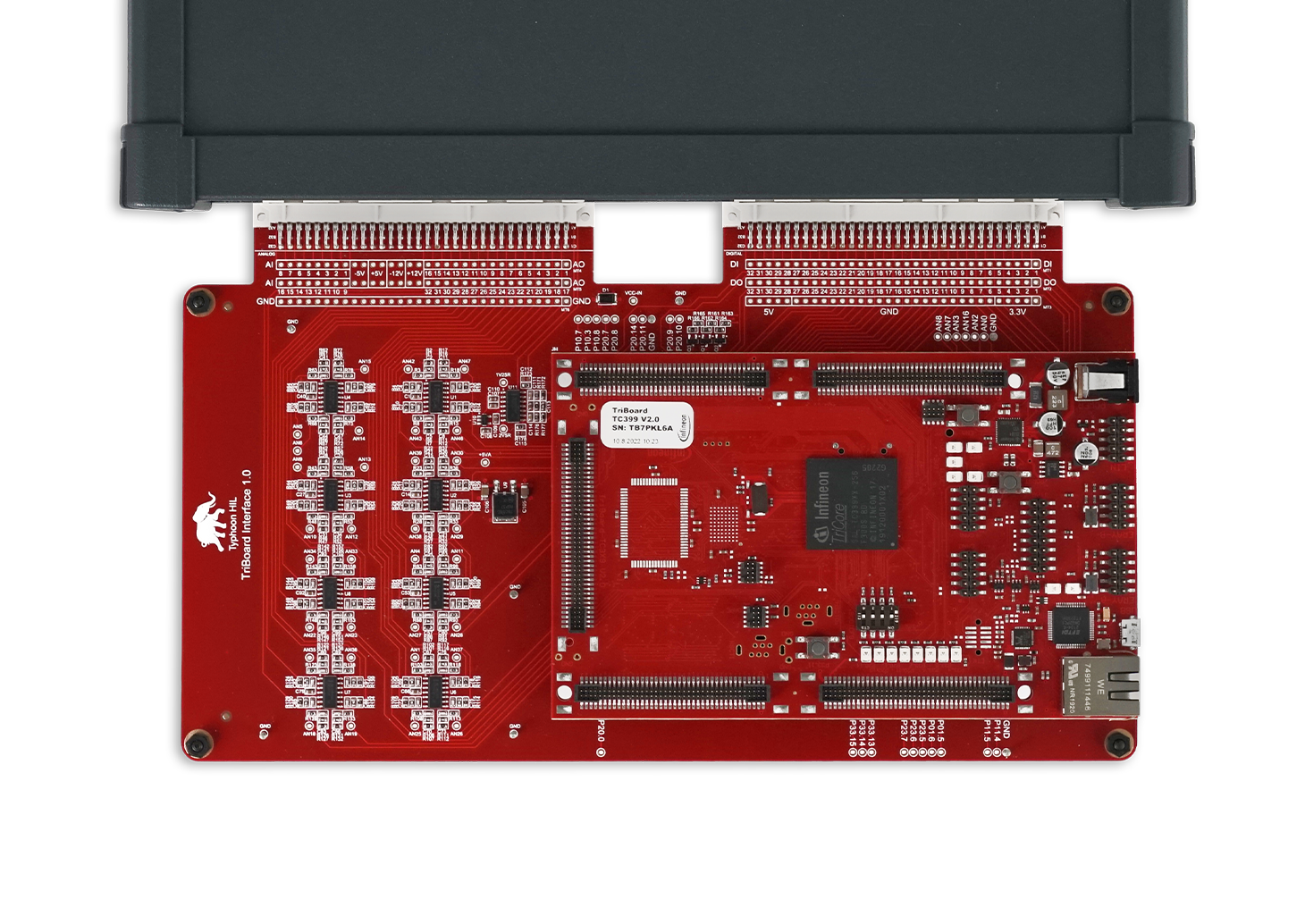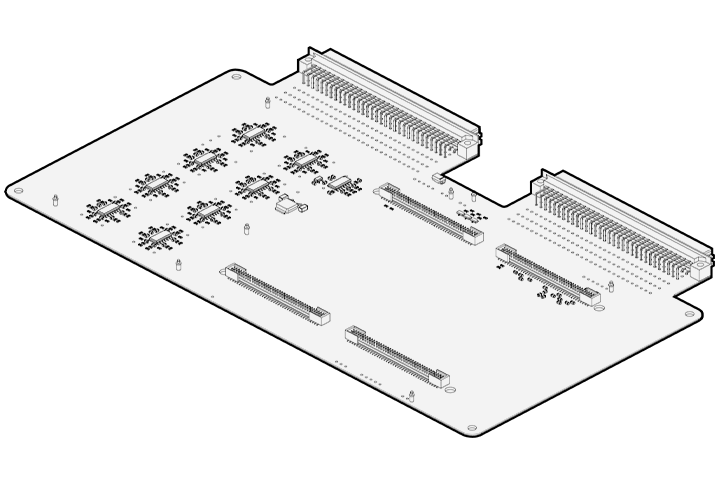 EV Testing Integration Solution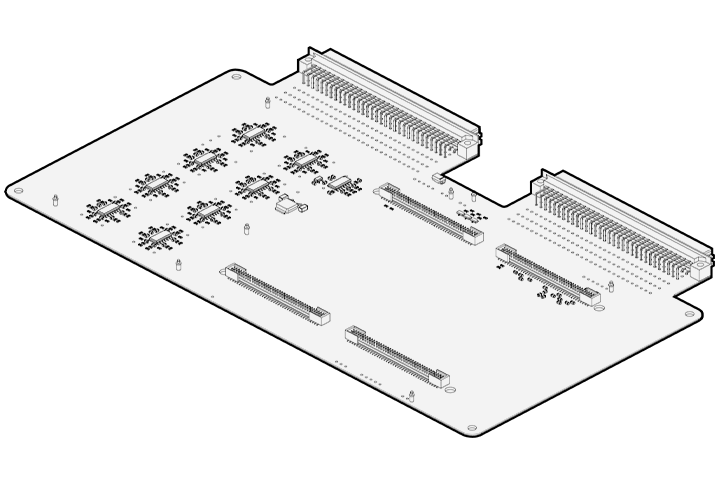 Development boards like the TriBoard are essential tools for engineers and developers as they provide a ready-to-use platform to test and experiment with the features and capabilities of specific microcontrollers, particularly in the electric vehicle (EV) market.
Features and Benefits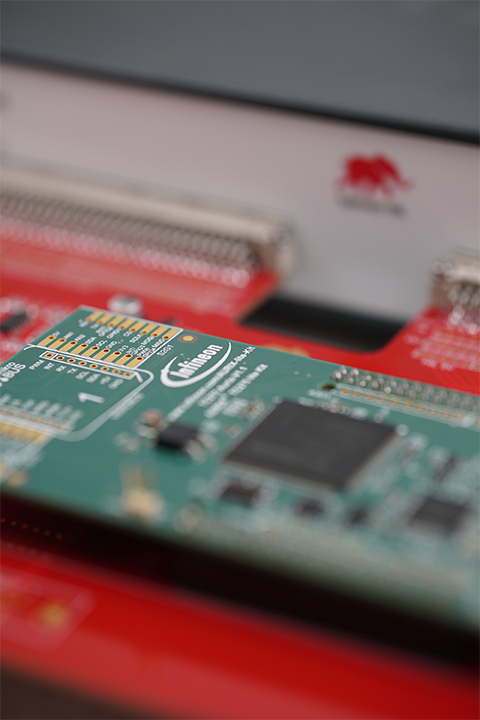 Furthermore, AURIX™ TC3xx and TC4xx evaluation boards enable engineers to start testing and validating their control design on real MCU's before the actual controller hardware is available.  This approach enables control developers to test early and test often and to also start early to build tests. This helps you to:
Start testing and validating your e-Mobility ECU (Electronic Control Unit) control code early in the development phase before final controller hardware is available
Test early and test often throughout the development with real MCU target
Automate testing and validation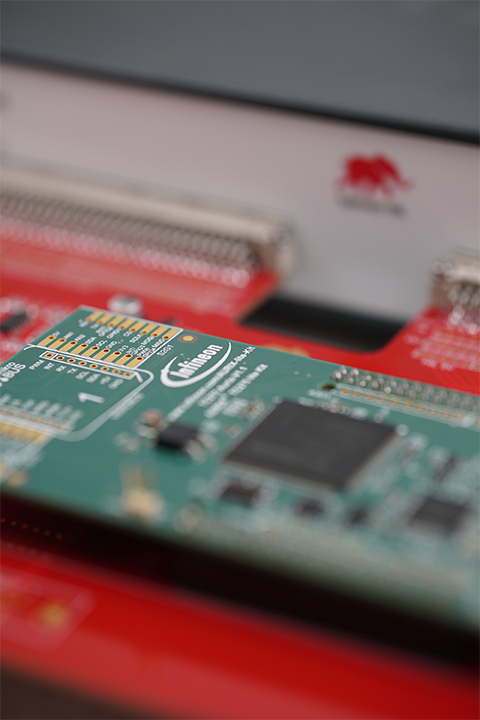 EV rapid control prototyping with the Infineon-Typhoon HIL solution
Working in a simulated real-time environment allows for observing control behavior in diverse scenarios with the safety of personnel and equipment guaranteed, since power flows are represented digitally instead of physically.