Seamless user experience combined with ultra-high performance and deep application knowledge are the hallmarks of the Typhoon HIL Way.
A seamlessly integrated model-based engineering environment where one and only one model is used in the design, testing, validation, system integration, and throughout the lifecycle of your digital power product is our North Star.  Our vertically integrated technology stack combined with our agile approach to product development enables us to accelerate our march towards this ideal.
We provide the easiest to use and quickest to deploy Hardware in the Loop (HIL) testing tools while concurrently evolving all our products and solutions.
No matter the industry or the needs, from power electronics and e-Mobility to grid modernization, the ease-of-use and seamless integration is essential to supercharge your projects and drive your competitiveness.
Integrated Model Based Environment
Real-Time Simulation and Testing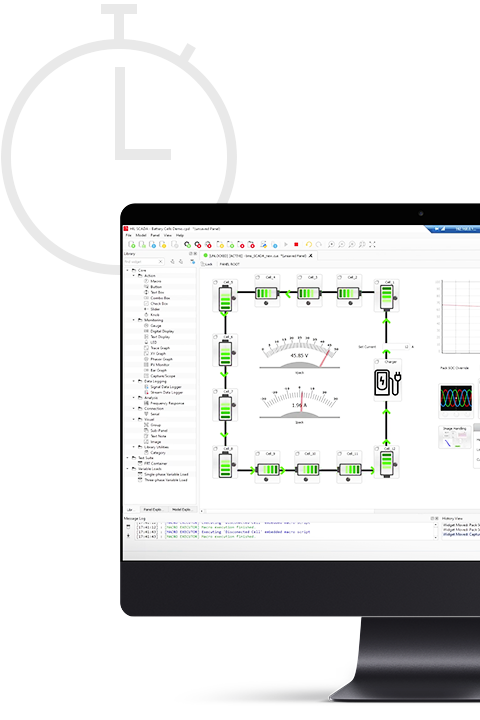 The only way to effectively test control software is to test its behavior. And the behavior under faulty conditions is what we are most concerned with. Testing faulty conditions in the presence of high power is not recommended in practice, as it is highly risky. Not having this available prevents us from implementing all the lessons learned from the transition of automotive and aerospace industries to the digital era. Moreover, it prevents us from relying on the best practices from the IT world in general with hundreds (if not thousands) of man-years spent on developing principles for efficient testing of dynamically evolving and safety-critical software instances, like regression testing.
Recreating real-world scenarios without requiring an online connection. One model is all you need.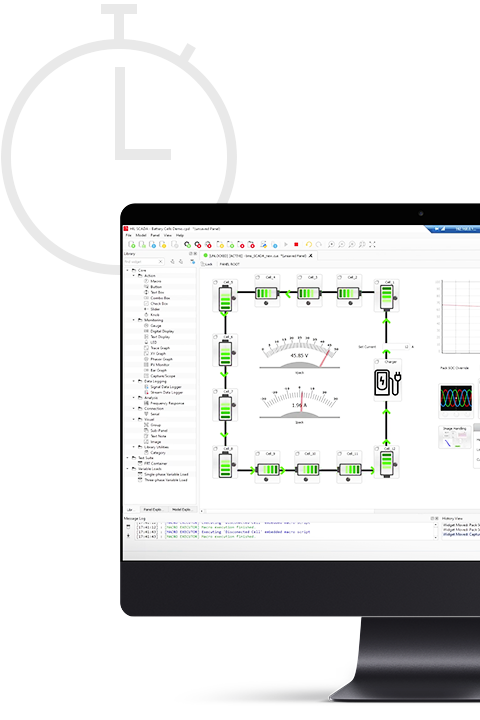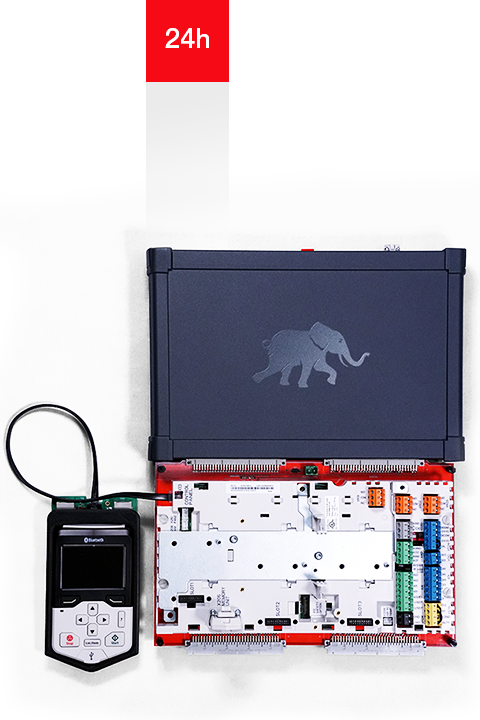 Supercharge your HIL adoption and learning curves. In one day.
HIL in a Day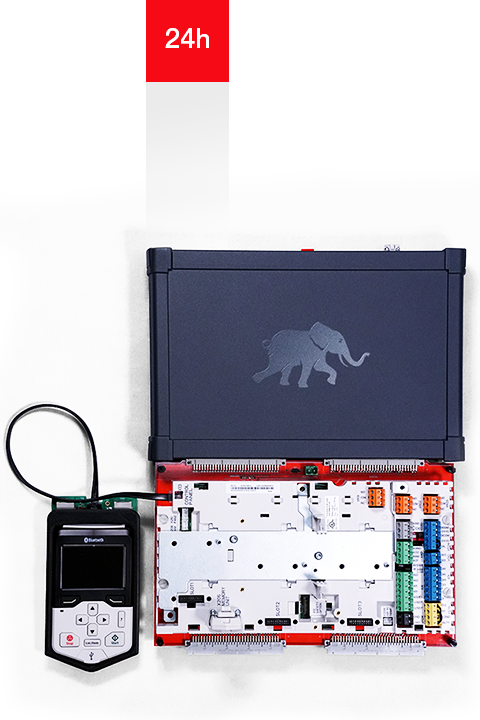 HIL in a Day is both our promise and our commitment. In just one day onsite, after the system specification has been exchanged, we will: 1. interface your controller under test with HIL IO; 2. Build a real-time model of the power plant that is simulated and interfaced with; 3. Deploy several automated tests.
Our ultra-fast hardware, comprehensive pre-built model library, a spectrum of off-the-shelf HIL interface products, and our application engineering experts will eliminate all modeling, integration, and communication challenges. Just share basic information about your system model, controller under test, input/output specification and let our program do the rest. Our streamlined approach to HIL deployment means that you will up and running in the same day.
HIL in a Day brings you:
Immediate results. No need for delayed gratification.
Rapid return on investment.
Demystification of marketing claims via hands on experience
A meaningful and honest test drive before large investment decision
Find out how HIL in a Day can work with your existing system to start testing right away.
Our smart model libraries simplify your component testing and component integration. Across the board.
HIL Compatible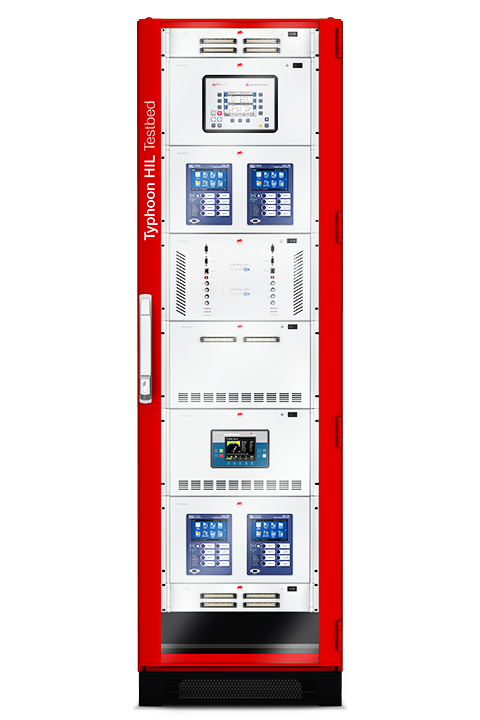 Our smart models provide a key missing link—a model continuum—between component design and testing and system integration and testing. Disconnected toolchains, heterogenous model types, and distributed development teams make the job of integrating components into systems that much more difficult and costly. One model, across the board, is the key.
With smart models you can count on:
Shortest path to product interoperability
Agile development process
Improved development and maintenance efficiency
Route to continuous testing of your software
Foundation for software defined product and Over The Air (OTA) updates
Peace of mind
Learn how HIL Compatible will make your job easier.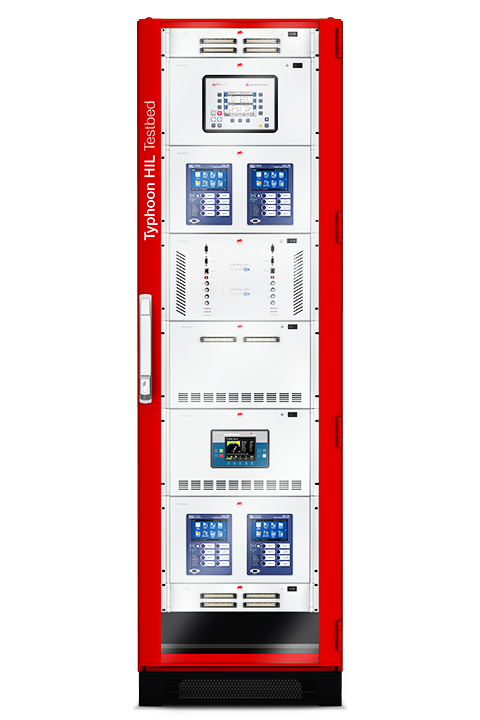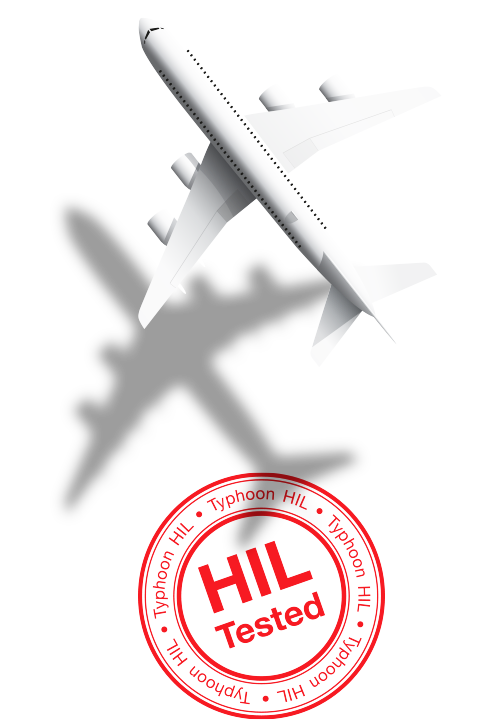 Ecnsures your power electronics products meet the highest standards
HIL Tested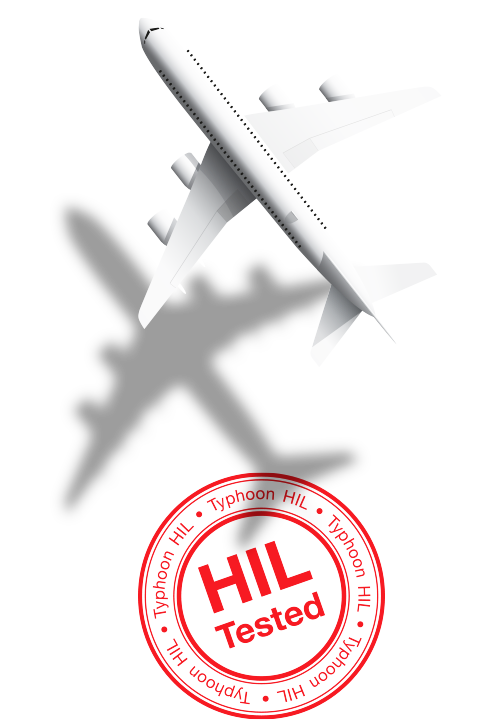 As the complexity of software for power electronics and digital power products rapidly grows the need for continuous testing is skyrocketing. Software updates and upgrades provide the shortest path towards easily upgrading product functionality, quality, and safety that ultimately increases your product value.
HIL Tested is a stamp of quality that requires both: model based design processes, and robust continuous testing processes.
The many benefits of HIL Tested include:
Improved quality and performance
Increased test coverage
Reduced cost of testing and quality assurance
Faster time to market assurance of your products' compliance with standards
HIL Tested provides an efficient "seal of approval" on all your products.
Implementation of C-HIL for UPS Design & Development
Typhoon HIL is pioneering a future-proof and ultra safe power conversion development ecosystem.