Unprecedented Ease-of-Use & Flexibility
HIL Breakout Board
Typhoon HIL's Breakout Board is a specifically designed card to simplify and accelerate interfacing real controller and other hardware that needs to be "in the loop" with our HIL simulators.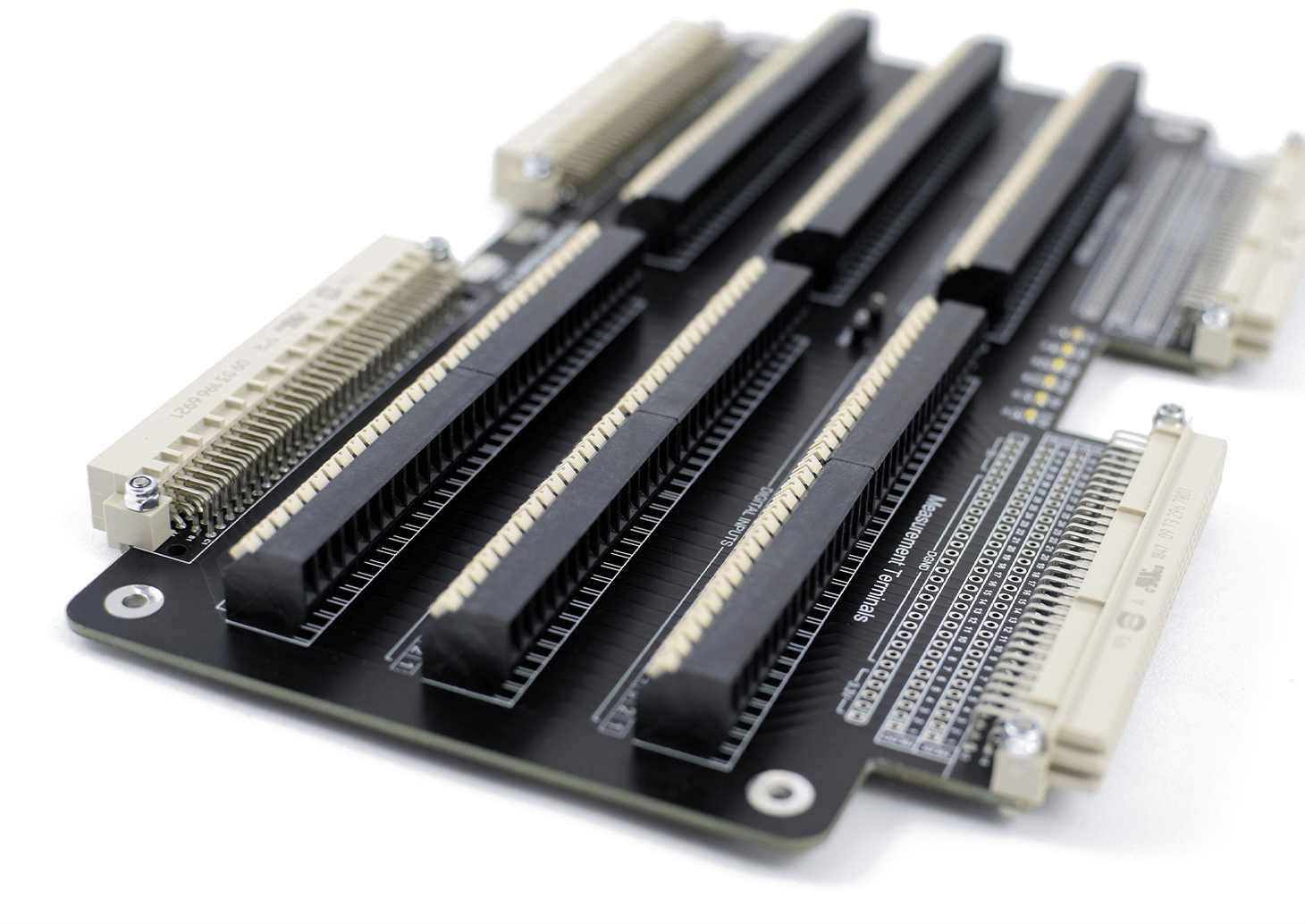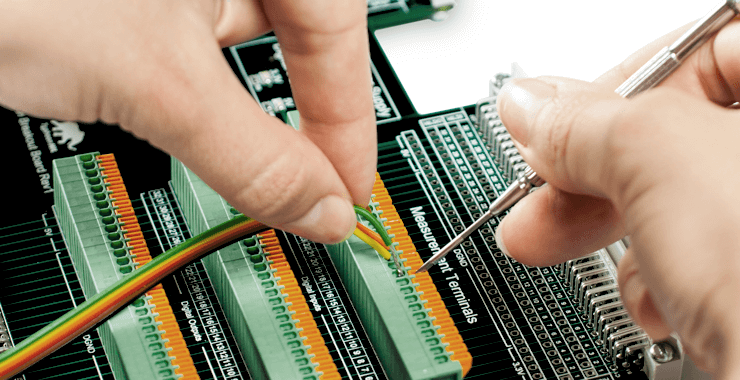 Easy-to-reach measurement terminals. Snap-in connectivity.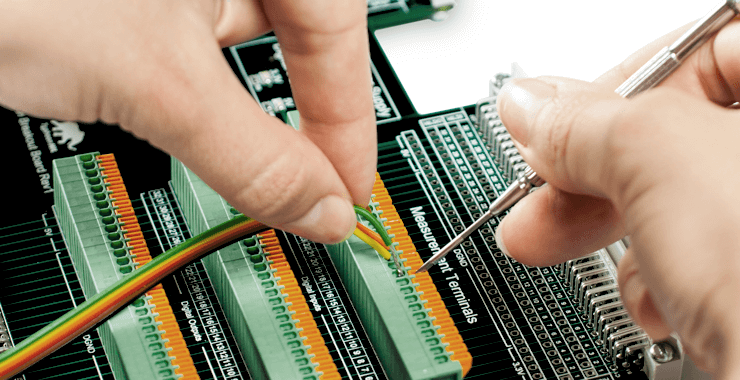 Our board "breaks out" all IO pins (e.g. from HIL or HIL Connect) and creates easy access to all the IO pins via spring loaded snap-in terminals that readily accept ferrule terminated wires or just plain wire conductors.  
No additional tools required.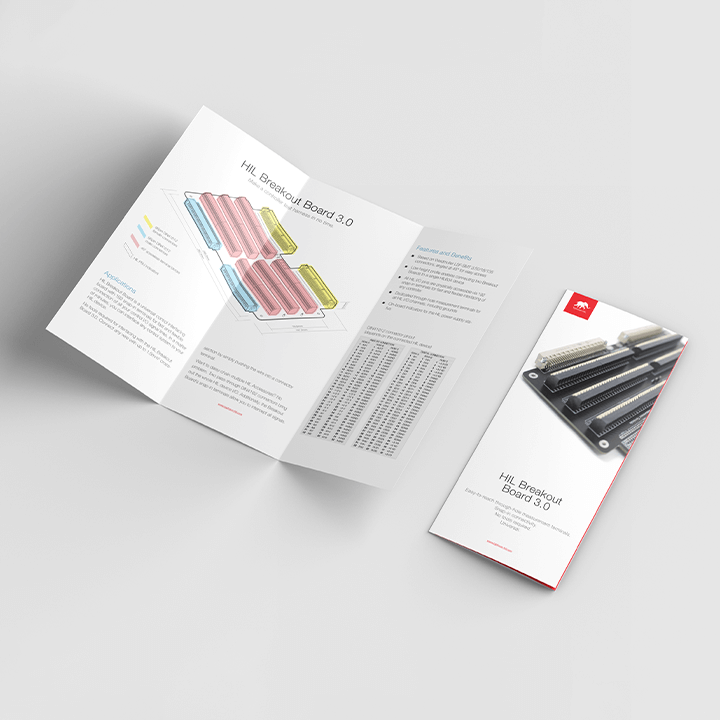 Due to Typhoon HIL devices standardized IO connectors and pin layout HIL Breakout Board is compatible with all series of Typhoon HIL hardware simulators. In addition, HIL Breakout Board provides easy measurement access to all HIL signals. This intentional design set up dramatically simplifies the wiring between your control hardware and your HIL system.
Access your HIL's IO pins with ease and reduce your testing from days to just hours.
This helps you to:
Rapidly build customized interfaces between device under test (DUT) and HIL simulator
Obtain easy access point for probing and measuring all IO signals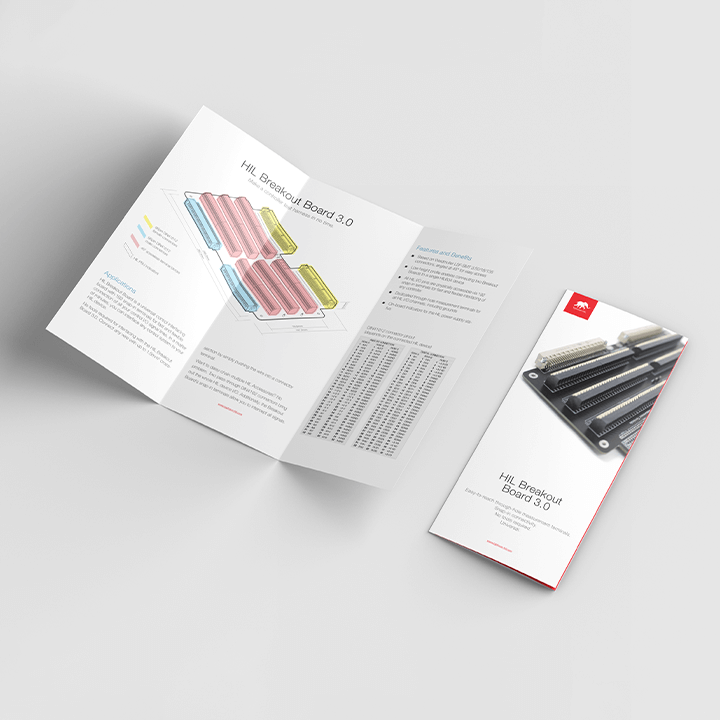 Flexible Interfacing
We unplugged the control board from the HIL, put it in a real setup and let it run. It is working exactly the same without changing a single comma in the control code.