HIL Testbeds
Typhoon Testbeds are a combination of HIL Compatible and external hardware devices connected to Typhoon Hardware-in-the-Loop (HIL) simulation devices that enable comprehensive testing and validation of primary and secondary control, communications, and protection under a variety of operating conditions in a virtual environment.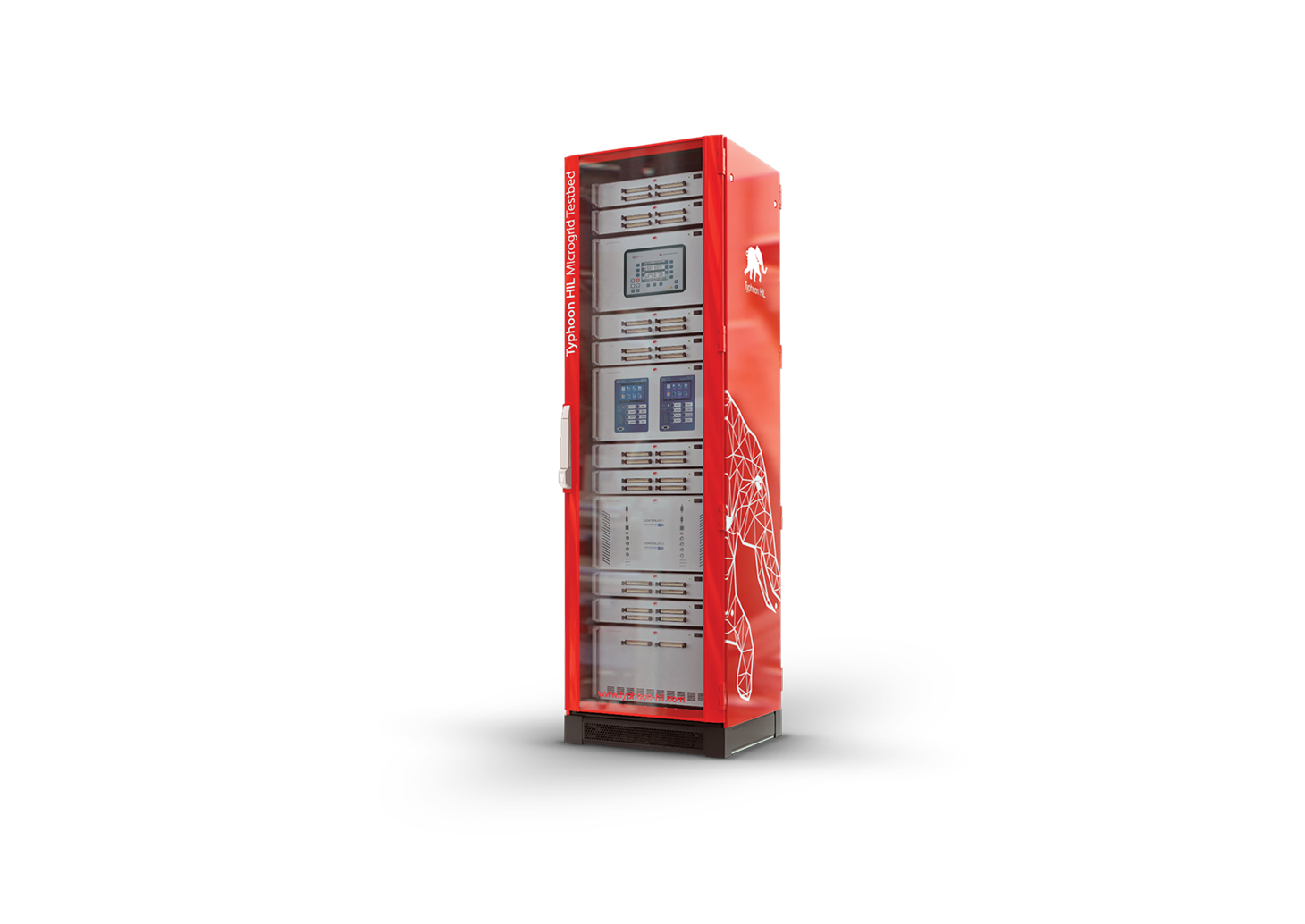 Comprehensively test and validate your systems
Complex power systems require collaboration among various stakeholders, including energy providers, manufacturers, regulators, and researchers. As different hardware and software components from these collaborators have different communication protocols, data formats, and interfaces, it is imperative that seamless compatibility between these systems is thoroughly tested and verified to mitigate risks while maintaining stability, reliability, and security of the energy grid.  
To address the challenges associated with these complex power systems across a variety of industries, such as power engineering, renewable energy, electric vehicles, wind power, etc. Typhoon HIL offers tailored Testbeds to fit your specific testing needs.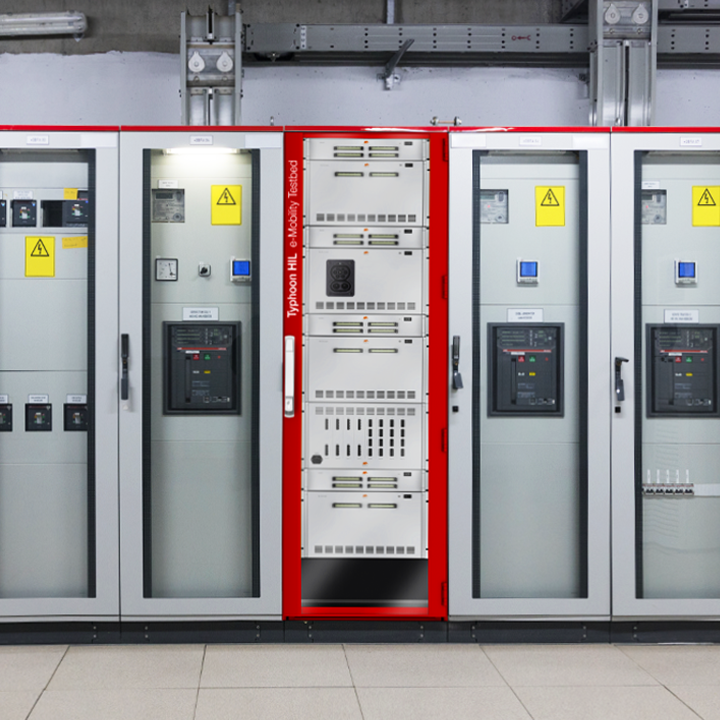 Our Testbeds allow you to: 
Connect and communicate with actual hardware relays, microgrid controllers, solar inverters, battery inverters, diesel gensets, fuel cells, etc.

 

Fully automate tests against short circuits, phase losses, overvoltages, undervoltages, frequency drifts, component failures, etc.

 

Conduct sensitivity analysis of the whole network in real-time

 

Create advanced numerical modelling algorithms to validate models in the early stage of development

 

Perform tests and generate automatic reports in the fully automatic mode

 

Produce high fidelity models of DER and distribution system hardware, comprising smart inverter hardware, PV panels, batteries, transformers, generators, switches, cables, etc.

 

Successfully integrate

and contribute to the overall success of energy transition to renewables

 
Transform your processes for a better tomorrow with Typhoon HIL.  
Increasing confidence with HIL testing
Utilities have built microgrids without HIL, made technology decisions blindly without understanding full system dynamics. HIL would have provided value and helped with understanding the use cases and impact from a protection control perspective.