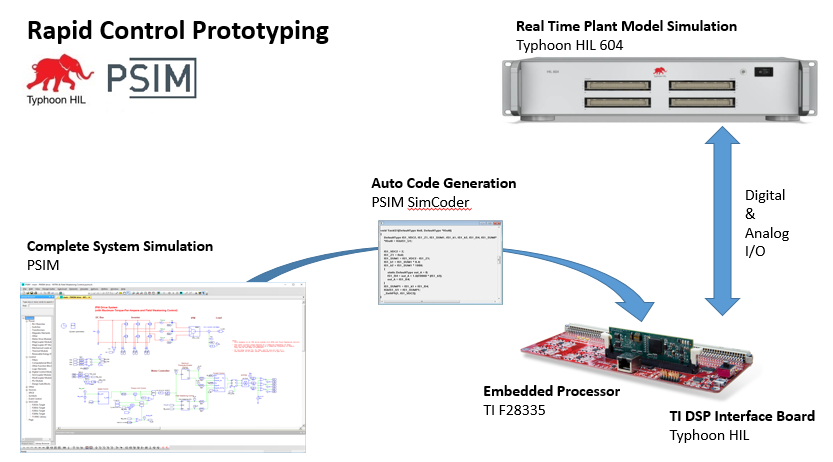 Rapid Control Prototyping: A Thorough Tutorial of RCP for 3-Phase Inverter Controller Design
May 25, 2017
Overview
This webinar will introduce the concept of Rapid Control Prototyping. Teaching you step by step and using a 3 phase inverter as the case study. You can be completely confident your design is robust and thoroughly tested for both commercial and academic use.
PSIM will be used to simulate and generate a fully defined Code Composer Studio project that will implement the controller on an F28335 processor from Texas Instruments. The control code will be verified with a real-time hardware in loop simulation with a Typhoon-HIL system.
Once the offline simulation is verified against the realtime model, test routines and procedures will be utilized to determine the viability of the generated code in an end product application. As problems are exposed, the PSIM will be used to simulate and verify changes to the control code with will then be re-generated and uploaded to the F28335.
A seamless change iteration process with extreme ease of use will be demonstrated which you can take to use for any project.
Attendees will learn about:
The PSIM offline simulation setup
Code generation and import to Code Composer Studio
How to verify operation with Typhoon HIL
How to iterate and re-verify control as needed