Automotive interoperability and compatibility standards
The Association for Standardization of Automation and Measuring Systems (ASAM) is an organization which upholds, develops, and promotes open standards for the automotive industry to improve the interoperability and compatibility of tools and systems used in various stages of the development process.
To address our automotive client needs along with the industry wide standardization initiative, our signal-level HIL solution seamlessly supports the ASAM XIL standard for the electronic controller unit (ECU) communication between test automation tools and our HIL simulators. With our plug-and-play solution, you can simplify the integration of ASAM XIL compliant testing tools and ensure that the same test scenarios can be executed in the Typhoon HIL Control Center (THCC) without major modifications on your system level HIL test bench.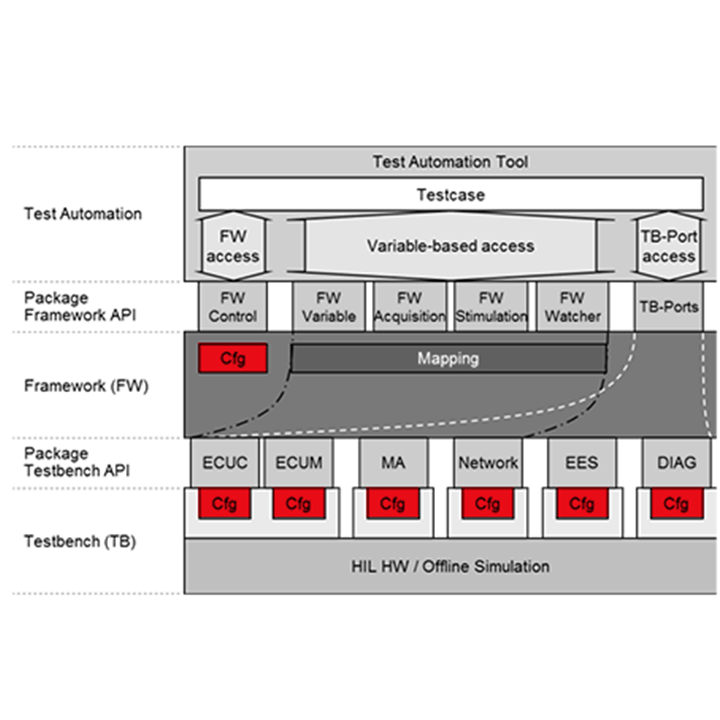 Using ASAM XIL in Typhoon HIL Control Center will help you:
Improve the efficiency of your testing processes

Reduce development costs

Foster greater collaboration among different stakeholders in the industry 

Promote the use of common and interoperable tools and components

Create more robust and reliable automotive systems

Send and receive signals and data to/from the ECUs

Stimulate the ECUs with input signals and commands

Acquire measurement data and ECU responses during testing

Control the execution of test cases on the ECUs

Handle communication and synchronization between test tools and ECUs
Guarantee reliable communication between your control system and test bench with HIL.
Jan 4, 2022
ASAM Compliant Signal Generator
The 2022.1 software release includes new API functions for interfacing automotive test automation tools. With the ASAM compliant signal generator feature, you can stimulate your model using ASAM XIL standard signal sequences.