HIL TI LaunchPad Interface
Typhoon's HIL TI Launchpad Interface is a specifically designed interface board, to enable seamless Plug and Play integration between TI's LaunchPad™ development kits for C2000 Delfino MCU's and any of the HIL4 and HIL6 series real-time simulation devices.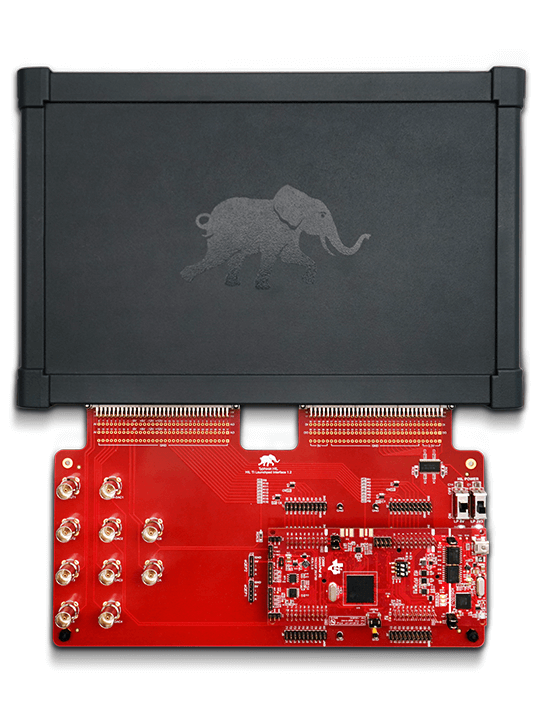 Start testing your control algorithms in no time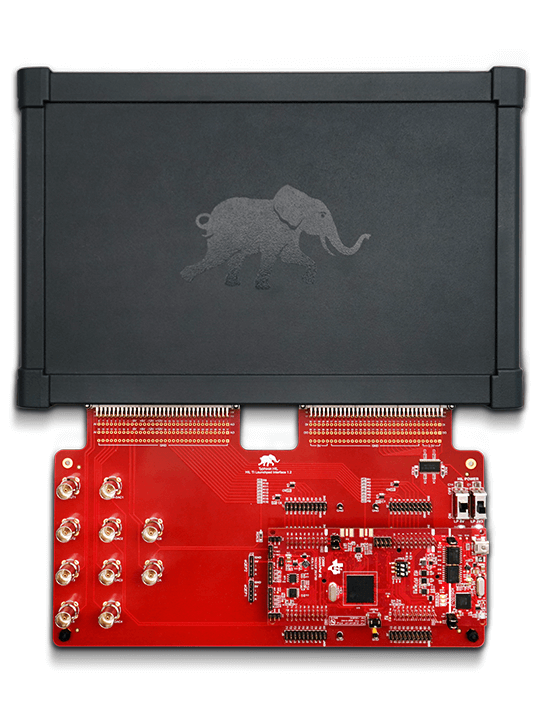 LaunchPad™ board directly piggybacks into the Typhoon HIL TI interface board while providing easy measurement access to 10 analog signals via BNC connectors in addition to access points to all 80 interface lines.
HIL TI Launchpad interface provides a pin-to-pin compatible interface between Typhoon HIL emulators and C2000 Delfino MCU series Launchpads. In less than 5 minutes you can plug a HIL Launchpad interface to a Typhoon HIL real-time simulator, map the input and output signals in Typhoon schematic editor and run HIL simulation with a closed loop control.
Features and Benefits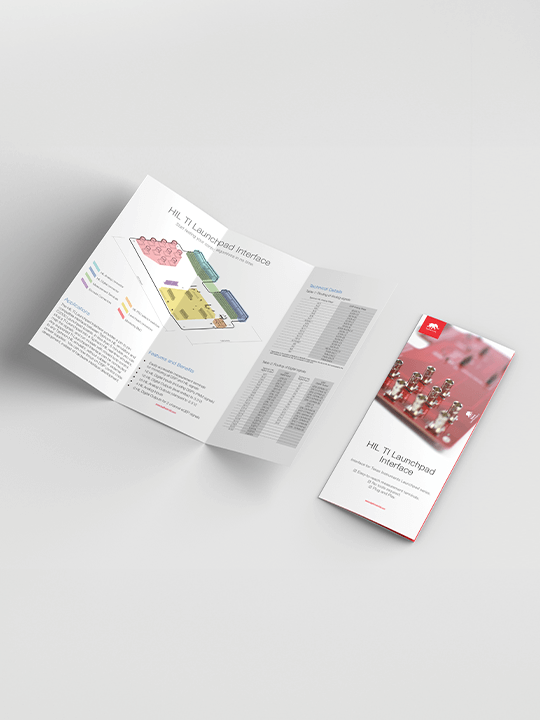 This helps you to:
Start testing and validating your digital control design early in the development phase before controller hardware is available
Test early and test often throughout the development with real MCU target
Automate testing and validation
The Typhoon's HIL TI Launchpad interface board has been optimized for the following TI C2000 LaunchPads:
LaunchXL-F28027F
LaunchXL-F28069M
LaunchXL-F28377S
LaunchXL-F28379D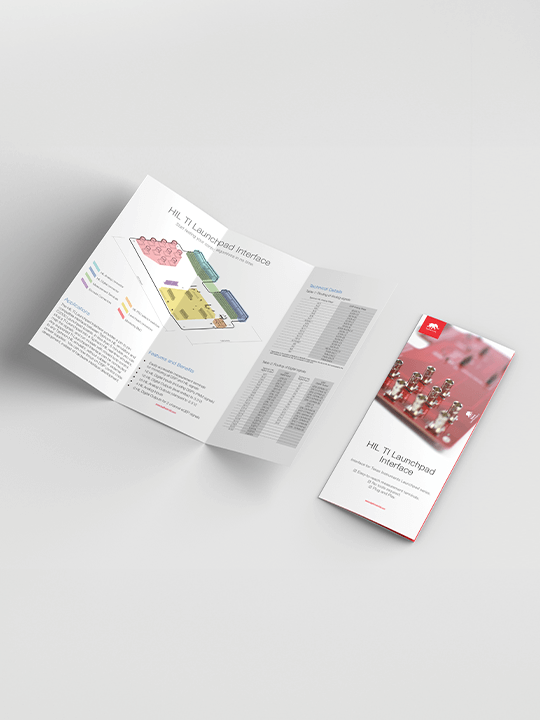 Apr 20, 2023
25 ns DC-DC Solver | 2023.2 Release Tutorial
This tutorial demonstrates how to use the 25 ns DC-DC solver, updated starting with the 2023.2 software release of Typhoon HIL Control Center. This improvement further advances the state-of-the-art in real-time modeling of dual active bridge and resonant converters, meeting the rigorous testing needs of bidirectional high-frequency DC-DC charger applications. In addition, Dual active bridge and Resonant converter components are now available on 3rd generation HIL602+ and HIL604 devices with a timestep of 50 ns.