TyphoonTest IDE
This section describes TyphoonTest IDE
TyphoonTest
TyphoonTest is our signature testing framework which includes:
Integration with pytest for running tests written in python - deprecating our Test Executor application
Set of API functions that allows for quicker and easier testing. Check TyphoonTest API documentation at Documentation Hub (found in Typhoon HIL Control Center).
Integration with Allure Framework reporting tool, providing beautiful and interactive reports.
TyphoonTest IDE is a tool that is used to write, run python tests and display the result and log of each test, using appropriate Typhoon API libraries.
Important:
HIL SCADA will not be able to work at the same time with TyphoonTestIDE
The tool consists of the following sections: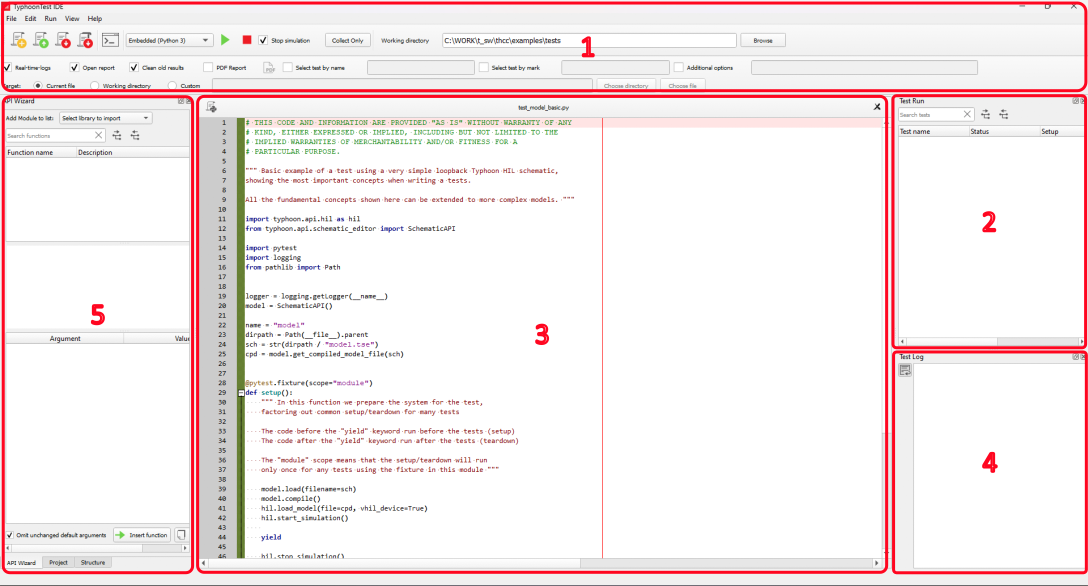 All of TyphoonTest IDE docks can be undocked and docked again to their initial position.
Note:
A detailed description of the use of docks is explained in the section.
Using of docks