Importing data from HIL SCADA
This section describes importing data from HIL SCADA
Signal Analyzer can also dynamically import data sent from HIL SCADA. Currently, data can only be imported from Trace Graph and Capture/Scope HIL SCADA widgets.
To export data from the Trace Graph widget, right-click it and select the Export data to Signal Analyzer action (Figure 1). In case you want to export data from Capture/Scope data, you first need to capture some data and then click the

icon on the plotting options toolbar (Figure 2).
Note:
In case data is exported from the Capture/Scope widget, all view-port settings will be preserved and, when signals are imported into Signal Analyzer, they will be arranged at the same view-ports as they were on Capture/Scope widget.
Note:
Only data that is captured in the Capture mode of the Capture/Scope widget can be exported to the Signal Analyzer tool. Data acquired in the Scope mode cannot be exported.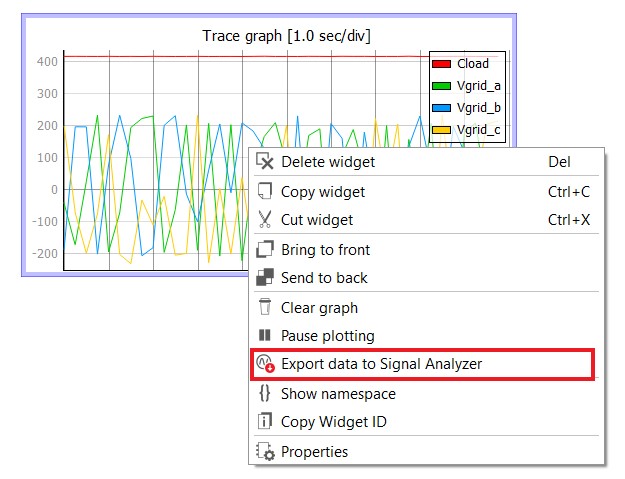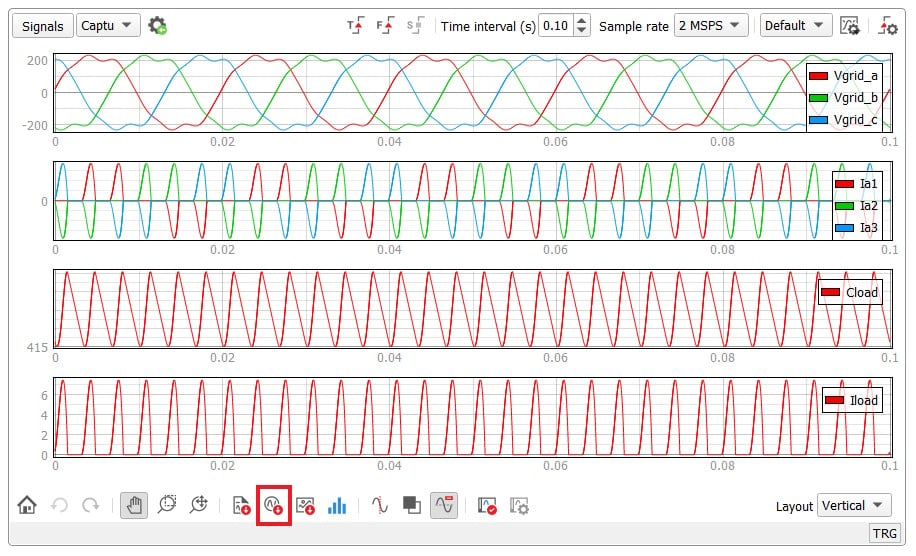 After data is exported to Signal Analyzer, a new tab with FROM MEMORY title suffix will be opened (Figure 3). In case you want to close this type of tab, you will be asked to export the imported data (Figure 4) to any of the supported signal data file formats (Figure 5).