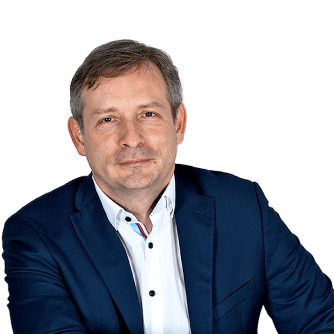 Nikola Fischer Celanovic
Chief Executive Officer
Founder and Board Member
Lorem ipsum dolor sit amet
Nikola is the CEO and co-founder of Typhoon-HIL, and was the leader of the team that developed both the theoretical algorithms and experimental validation of the world's first 1μs ultra-low latency Hardware-in-the Loop (HIL) real-time emulator platform for power electronics.
Prior to founding Typhoon HIL he was with the ABB Drives Development Department, Turgi, Switzerland. Previously he was with the ABB Research Center, Baden-Dättwil, Switzerland.
He holds a Ph.D. degree from Virginia Polytechnic Institute and State University, Blacksburg in 1995, an M.S. degree in mechanical engineering from the Vanderbilt University, Nashville, TN, and a B.S. degree in electrical engineering from the University of Novi Sad, Serbia.